News
16 house sale in Forest Park Manor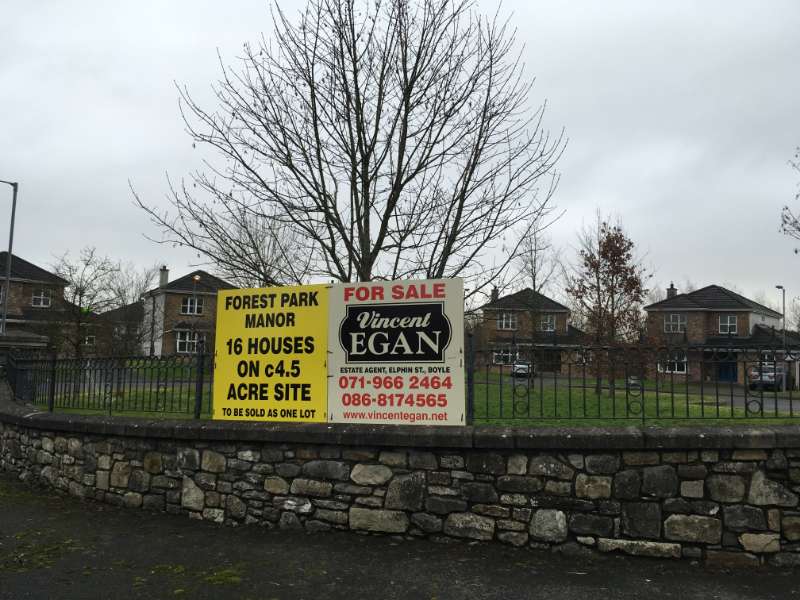 16 houses have come up for sale in a housing estate in Boyle.
The houses, in Forest Park Manor on the Carrick Road, are being sold in one lot by local estate agent Vincent Egan.
The 16 houses and approximately 4.5 acres of land are being sold by private treaty with an AMV (Advised Minimum Value) of €525,000.
Located where the Forest Park Hotel once stood, Forest Park Manor is a residential estate that consists of 28 houses.
The 16 houses that are for sale are at various stages of completion.
Also included in the sale is the C4.5 acres the Estate Stands on and the undeveloped site to the rear of houses.
According to Vincent Egan "This is a great location in Boyle with excellent potential for an investor to complete the estate and maximise their return in selling these fine houses".
HOUSES FOR SALE AS FOLLOWS: No 5, 6 ,7 – 4 Bedroom Detached Houses, No 14, 19, 21, 22 – 3 Bedroom Detached Houses and No 9, 16 ,17,18, 23, 24, 25, 26, 27 – 3 Bedroom Semi-Detached Houses