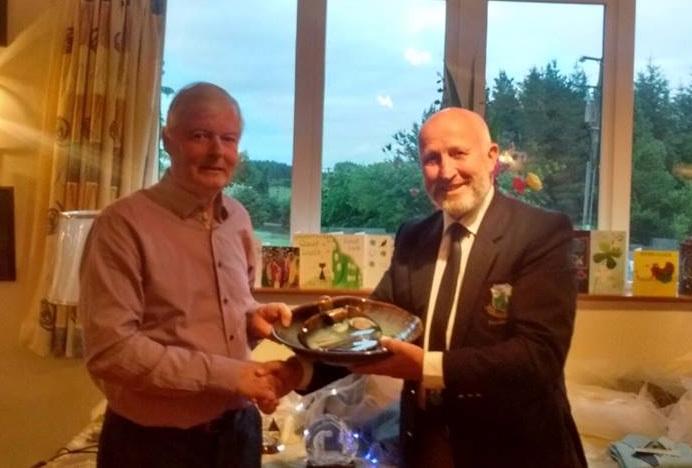 The Presentation for Seamus Gallagher's President's Prize took place on Sunday evening at Boyle Golf Club.
Seamus thanked everybody for their support over the weekend and he also thanked all who work on the course and all who help out in the clubhouse.
Congratulations to Vincent Egan on winning his 1st major after 40 years.
The full list or winners were:
1st Vincent Egan , 2nd Paul Connolly  (27 Gross) Patrick Egan , 3rd Pat Brogan , 18 Nett Gerry O Hara , Past President Brendan Gaffney , Senior Prize Paddy Nangle , Cat 1: Terry Canning , Cat 2: Ross Andrew, Cat 3: Paddy McLoughlin, 1st Nine David Wynne, 2nd Nine Kevin O Connor, 3rd Nine Charlie O Donnell, Student Prize Cillian Doyle.

(pic and info via Boyle Golf Club Facebook)