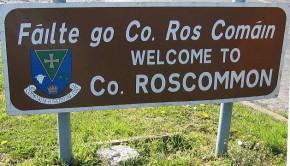 Senator Frank Feighan has welcomed the announcement from the Minister for Social Protection Leo Varadkar that 18 extra Rural Social Scheme (RSS) places have been allocated to Roscommon.
"This allocation to Roscommon Integrated Development Company increases the total number of places in the county from 149 to 167.
"During his visit to Roscommon last week to see at first hand some of the great work being carried out by RSS schemes, Minister Varadkar did inform us that there would be an 500 extra places allocated nationally.
"It is very encouraging to note that this is the first increase in places since 2006 in a scheme which supports many local communities.
"RSS schemes are firmly embedded in the social fabric of Rural Ireland, providing vital support to community groups, clubs and associations.
"The aim of these schemes are to provide income supplement in return for part-time work in the community. While taking part in this scheme, participants experience new opportunities to use and develop their skills while being involved in valuable community work."