Events
1916 Paths to Freedom on Friday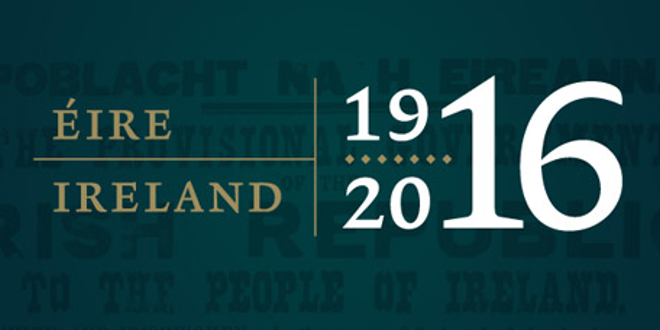 RTE presenters Myles Dungan and Catriona Crowe will be the star attractions at a special 1916 commemoration event on Friday in Boyle.
On Friday, May 20, historic King House, in Boyle, will host Paths To Freedom – a one-day programme of lectures and presentations remembering the Rising, one hundred years on.
The event is likely to be hugely popular with the public, judging from the sold-out audience for its companion 1916 musical show – The Count, The Countess & The Tommy – which ended with a standing ovation in King House last Friday evening.
Both events are organised by Roscommon County Council Arts Office & Library Services, as part of the Roscommon Ireland 2016 Centenary Programme.
Fronted by RTE presenter and historian Dr. Myles Dungan, the Paths To Freedom programme brings together a team of broadcasters, authors and key academics with important things to say about the legacy of 1916. This coming Friday, King House will welcome a selection of top-class speakers for a series of presentations on the changing nature of Irish politics, work, class and gender roles in the years leading up to independence, explaining that the Rising was part of a wider narrative, not the whole story.
Schedule
10am Introduction
10.15 Catriona Crowe – Ireland Before The Rising
11am John O'Keeffe – The Psychology of The 1916 Leaders
11.45 Break
12pm Dr. Myles Dungan – Sentenced To Death – The Rebel Courts Martial
12.45 Lunch
2pm Jonathan Creasy – Writing Ireland: Poetry, Prose and Songs of 1916
2.45 Damian Shiels – The Conflict Landscape of Ireland
3.30 Ian Kenneally – Propaganda During 1916
4.15 Open Forum
Tickets for the event is free, but booking is essential.
CONTACT:
T: 071 966 32 42
E: [email protected]
W: www.kinghouse.ie
Facebook: /KingHouseBoyle
The Paths To Freedom programme is offered by Roscommon County Council in collaboration with Pegasus Consulting, the company behind the hugely successful history projects The Fighting Irish (2010) and The Great War Roadshow (2014-15).