Events
'Jiving Juniors' dance class in Boyle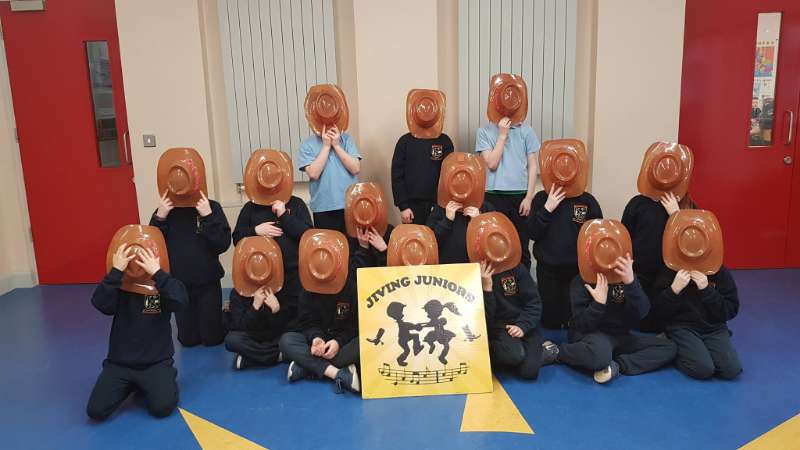 Jiving Juniors Dance Class is coming to Boyle.
Jiving Juniors is Ireland's only social dance school for tots, kids and teens.
If your child loves Nathan Carter, Derek Ryan or country music in general, then this is the class for them.
At 'Jiving Tots', 'Jiving Juniors' and 'Jiving Teens', children learn how to jive, waltz, quickstep, foxtrot and line dance. Run by Sandra Ganley, from Ballaghaderreen, this dance school has gone from strength to strength over the past 3 years. With performances on The Late Late Show, RTE Stetsons and Stilettos, and RTE Juniors, this is a dance school you want your kids involved with!
Sandra has BA Hons Degree in Irish Music and Dance from the Irish World Academy where she studied Irish Dance, Sean Nós and Ballet. She completed a thesis on Country Music in Ireland and has adjudicated the National Jive Competition for the past two years and also performed on stage at the Irish Country Music Awards on RTE in 2016. She featured on Series 1 of the RTE series 'Stetsons and Stilettos' and Jiving Juniors has featured on Series 2 in November 2016.
With country music in Ireland having made a huge revival in the past 5 years or so, what better time than now to learn how to jive!
Sandra teaches one on one, group and wedding parties, and social classes all through the year at very good rates, for toddlers, children, teens and adults. Please contact her to find out more information.
Please let Sandra know if you would like to enrol your child in the Boyle class after Easter.
Classes will commence in the Fitt Factory at the rear of the Spool Factory on Friday May 3rd.
Under 8's 4pm – 4.45pm
Over 9's 4.45pm – 5.30pm
Telephone 086 2108029 or [email protected] or you can book here