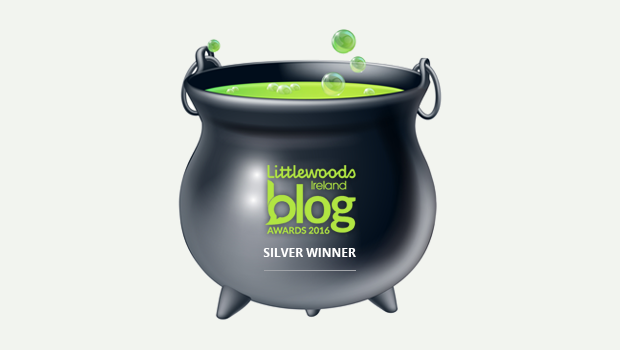 A cycleway from Boyle to Knock Airport?
On Tuesday last Sligo Greenway Co-Op launched their 'Vision Document' for the Sligo Greenway – a 35.5km long off-road public walking/cycling trail linking Bellaghy/Charlestown on the Mayo border (and Ireland West Airport Knock) with Collooney, County Sligo, and also via an existing/planned trail to Sligo town. The project will hopefully get the go ahead in the new year after a lot of stumbling blocks were encountered along the way.
If all the cards fall into place, maybe a situation could arise where a cyclepath from Boyle might link up with the Sligo Greenway……..
Since taking office, Minister Frank Feighan has made known his wish to see a cycleway along the old N4 from Castlebaldwin to Collooney to link up with the above mentioned Sligo Greenway. This in effect could benefit Boyle where the local Town Team and indeed Minister Frank Feighan himself have indicated many times to Roscommon Co Co their wish to see the Lough Key to Boyle cycleway 'spur' off northwards from the Marina along the N4 to Castlebaldwin, via Ballinafad and Aughanagh to Castlebaldwin to join up with Minister Feighan's proposal.
If Roscommon Co Co gave their backing to this extension of the Boyle cycleway, and funding was forthcoming, then some day in the future, you may be able to cycle from Boyle to Sligo and /or Knock Airport on a greenway/cyclepath!
Exception taken with pro vaccine comments
It would seem recent comments here in Boyle'd Pot, where we praised the high uptake of Covid vaccine in the county, the need to be vaccinated and the problems anti vaccers may have in visiting bars and restaurants, has not met with approval from a handful of locals who could be categorized as anti vaccination, going by their comments and actions. This writer has received late evening weekend phone calls, (and one or two anonymous calls) from those opposed to vaccinations outlining their annoyance at pro vaccination comments here in the Boyle'd Pot, and last weekend, after the phone calls did not work, the attention turned to the social media page of another business run by this writer, where incorrect visitor comments were posted by those oppose to the Boyle'd Pot stories, which have subsequently been deleted.
The Boyle'd Pot is an opinion blog that tries to gauge what is happening in Boyle on a weekly basis and it's contents will never please everyone, but in relation to Covid and vaccinations, our opinions are based on facts and information from recognized sources, including Professor Luke O'Neill who this week suggested we: "Remind people that the 5% of our adult population who are unvaccinated are occupying 50% of the ICU beds which are badly needed in winter and by being vaccinated, beds can be kept free for those who need them through no fault of their own".
Our opinion in relation the pandemic remains the same – get vaccinated, receive your booster dose with open arms, continue to wear your mask, practice social distancing and wash you hands frequently.
Craft Fair is the start of Christmas in Boyle
The Boyle Christmas Craft Fair takes place this evening and again tomorrow Saturday in the magnificent surrounds of King House. Unfortunately, the weather may not be on the side of the event but with most stalls being inside, visitors should be well protected from any inclement weather. A lot of time and effort has gone into the Fair and there will be plenty of gift ideas on display, so a visit is a must. The Christmas Craft Fair takes place on Friday evening from 5pm to 9pm (just in time to get home to watch the Late Late Toy Show) and on Saturday 27th from 10am to 5pm.
Will new footpath attract walkers to N4?
Work continues this week on the construction of a footpath from Maple Drive along the R294 towards the Erris junction. The new footpath has been welcomed by many but there have been a few viewers who question if the path is going to attract walkers out onto the busy N4? Currently walkers use the Carrick Road, Maple Drive and Abbeytown circuit, with the more energetic extending this by heading down Drum and along the cyclepath via the canal. Will the new footpath now encourage walkers to continue from Maple Drive along the old Carrick Road to the N4 and turn left on the Curlew Bypass down by Erris, on what is a very busy, fast road that is a danger for walkers and joggers alike?
Christmas lights to brighten our town from this evening
To add to the festive atmosphere that the cold weather and the King House Craft Fair will bring this weekend, the Boyle Christmas Lights will be virtually switched on at 5pm this evening (Friday). The lights committee have not sought donations for the lights from businesses this year (or last year), instead setting up a GoFundMe page so everyone, far and near, can make a donation towards the running cost. To date €2575 of the required €5000 has been donated. Every euro counts, so please make a donation here
Good Mercy has many nuggets of local history
Barry Feely's recently launched book 'Good Mercy' throws up some interesting and historic information on the town of Boyle. There are probably very few out there who know where 'Irishtown' was in Boyle? Or how the bell from St. Patrick's Church in Irishtown ended up in the same named church in Strandhill where, coincidentally, Boyle man Canon Niall Ahern is now parish priest?
'Good Mercy' has the answers to the above and many more nuggets of local history among it's 134 pages. In his policy of 'keeping it local', Barry had his book tastefully designed by Padraig Cunningham from www.puredesigns.ie in Lowparks and printed by The Printworks in Deerpark.
'Good Mercy' is a great read and another source of reference for local history. It would make an ideal Christmas present for any Boyle person interested in the town's history or any former Boyle person living away from home. It is available in Kelly's Londis, Boyle Craft Shop in the grounds of King House and online at https://boylecraftshop.com.
And finally……!
An elderly man in Cavan calls his son in Sydney and says, "I hate to ruin your day, but I have to tell you that your mother and I are divorcing; "forty-five years of misery is enough."
"Dad, what are you talking about?" the son screams.
"We can't stand the sight of each other any longer," the old man says.
"We're sick of each other, and I'm sick of talking about this, so you call your sister in Brisbane and tell her," and he hangs up.
Frantic, the son calls his sister, who explodes on the phone. "No way are they're getting divorced," she shouts, "I'll take care of this."
She calls her dad immediately, and screams at her father, "You are NOT getting divorced! Don't do a single thing until I get there. I'm calling my brother back, and we'll both be there tomorrow. Until then, don't do a thing, DO YOU HEAR ME?" and hangs up.
The old man hangs up his phone and turns to his wife.
"Don't worry,"he says, "it's sorted". "They're coming for Christmas and paying their own airfares."