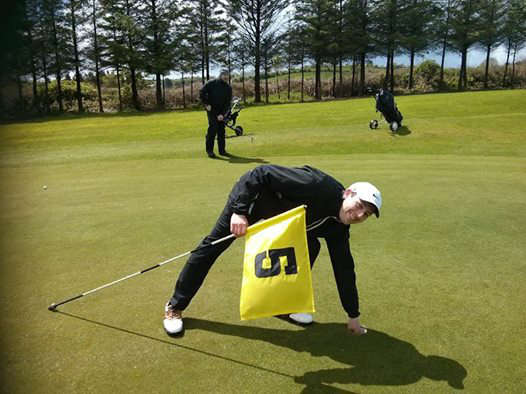 Well done to Gary Carty who had an "Albatross" on the 5th hole at Boyle Golf Club last Sunday.
An albatross which represents three strokes under par on a single hole is something that most golfers will never have the fortune to make. Gary now joins an elite group of professional and amateur golfers who have also achieved this feat.
It is believed this is the first ever Albatross at Boyle Golf Club. Gary's playing partners on the day were James Shivnan, Tom Kearney & Michael Gilmartin, all who were delighted to witness the event.
To crown what was already a great day for Gary he was awarded the Club Websites "Golfer of the Week" award.
Gary is pictured here retrieving his ball.