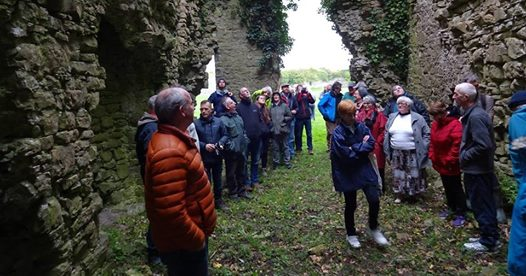 Rathcroghan Visitor Centre hosts its annual archaeological conference in the surrounds of the ancient royal landscape of Cruachan Aí, this  Saturday and Sunday April 14th and 15th.
Titled "Archaeology Above and Beyond", the conference will create a forum for interested communities and individuals to access, discuss and engage with the unique environment that nature and our predecessors have left us with.
For five years now, the organisers have sought to inspire an interest in and love for the disciplines of history and archaeology, a curiosity in the unknown, and a willingness to uncover the gaps that appear in our knowledge of our past.
Each year, they provide a different theme from which speakers approach their talk, so that they are constantly re-evaluating and questioning what we know with fresh ideas and a new perspective.
Click here to view the weekend programme.
(pic courtesy Rathcroghan Visitor Centre)