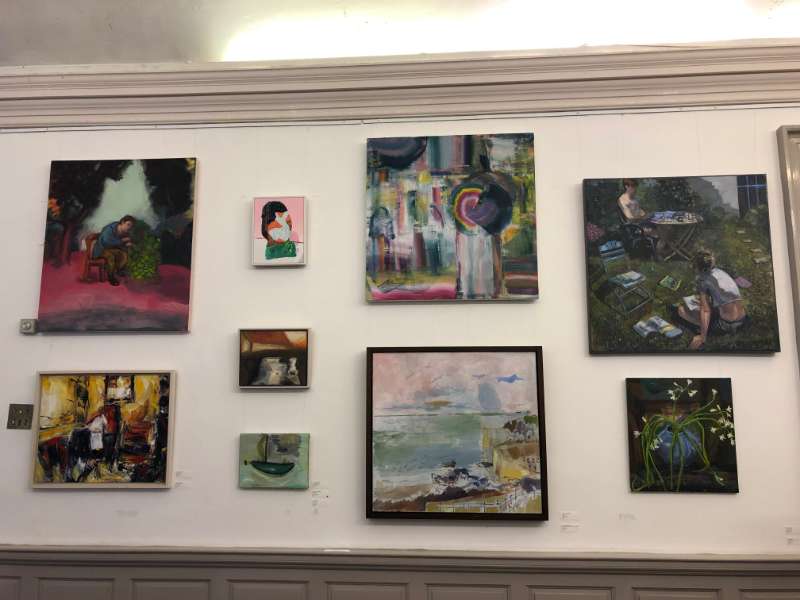 Boyle Arts Festival is highly regarded for its visual art exhibitions and its comprehensive programme of events, making art accessible to all.
In recent years, pop-up galleries and art trails have been incorporated into the town to utilise vacant premises and truly enliven a spirit of community and creativity.
This year we invite artists to exhibit their work in businesses and vacant premises around the town. We encourage artists to keep their exhibitions small, thereby ensuring that available space can be maximised by as many artists as possible.
Boyle Arts Festival will then co-ordinate an Art Trail that will be incorporated into this year's Festival.
Please note: It is up to the artists to contact business owners for permission to exhibit in their window / space. It is the artist's responsibility to hang / display their art pieces. Please contact Patricia on [email protected] to be included in the 'Boyle Art Trail' by stating the artists name and location of exhibit. Boyle Arts Festival is not responsible for the art in the Boyle Art Trail and / or sales.
Due to ongoing Covid regulations and guidelines, it is with great regret that the Committee has decided not to hold the annual Open Art Exhibition this year.