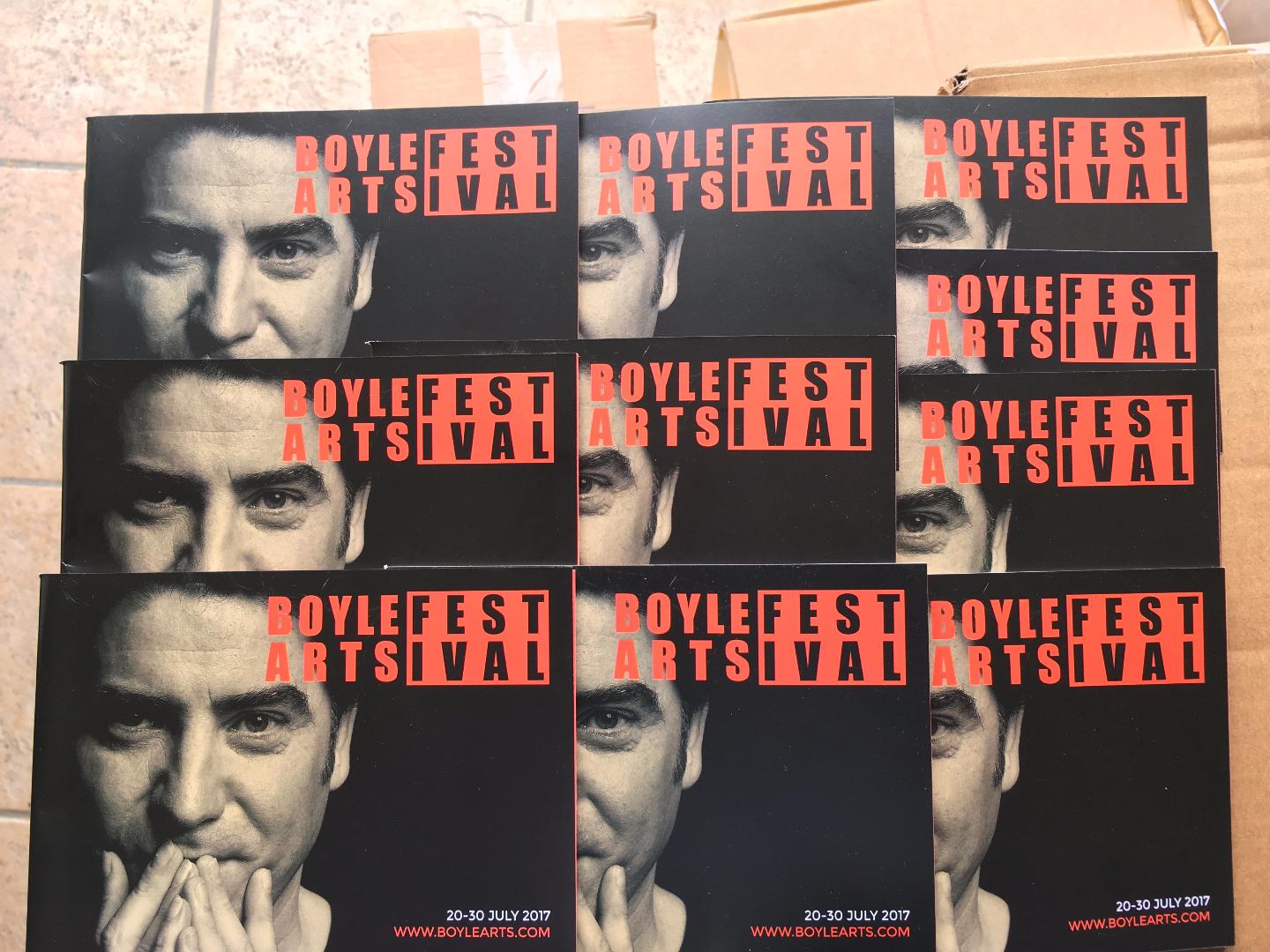 The 52 page Boyle Arts Festival brochure for 2017 is now available in the Una Bhan Craft Shop in the grounds of King House.
Packed full of events, the brochure will be available in other local outlets in the coming days.
Boyle Arts Festival takes place from Thursday July 20th to Sunday July 30th.
Find out more now on www.boylearts.com
Boyletoday.com is delighted to be one of the Main Sponsors of this year's Festival.