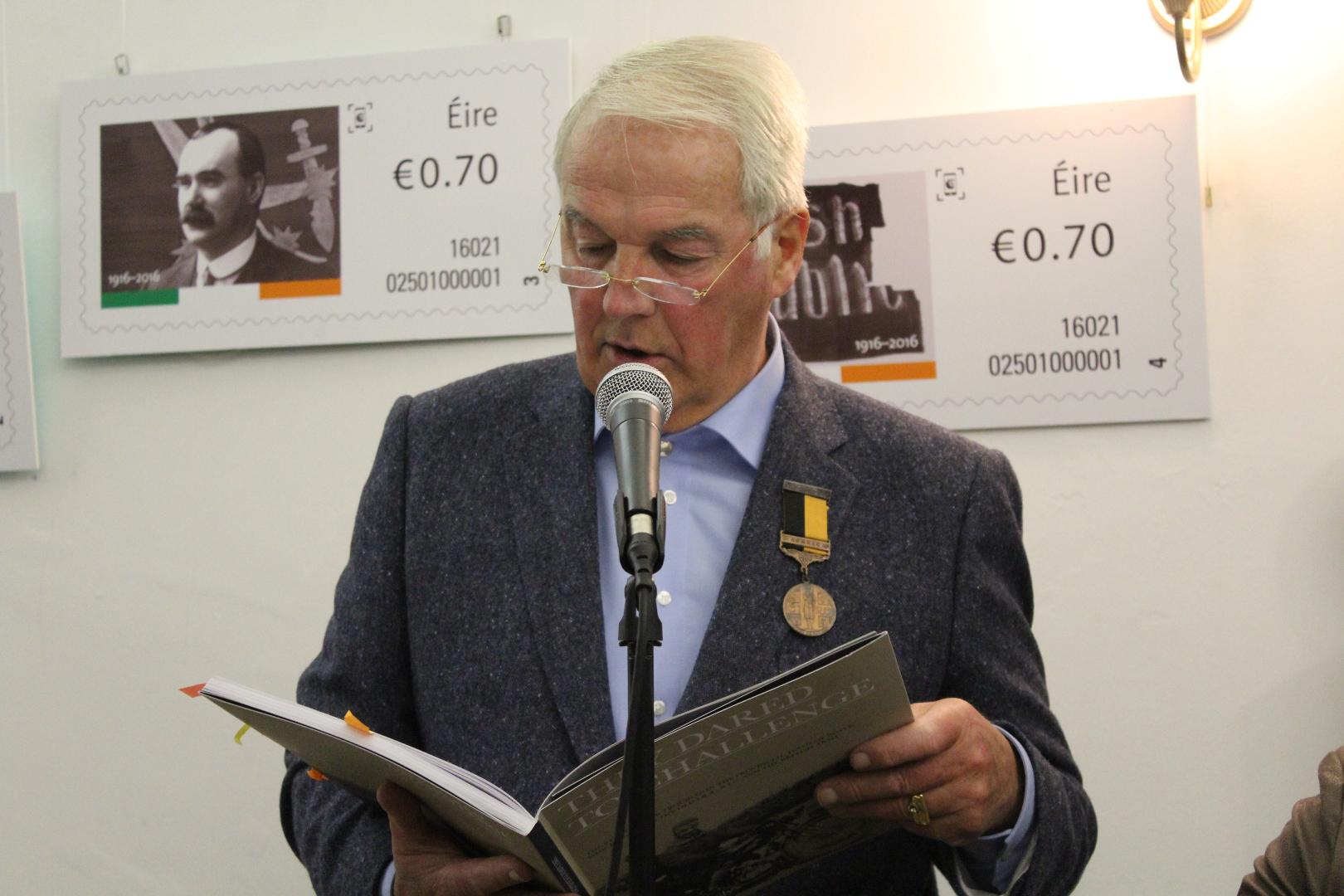 Paul Williams, Carole Coleman, Deirdre O'Kane, Lisa McInerney, Sara Baume and Ross Donlon will all be in town very soon as part of Boyle Arts Festival, which runs from July 21st to 31st and as always there will be a strong emphasis on spoken word events.
By Brendan McGee
Undoubtedly, one of the highlights of BAF 2016 will see RTÉ news journalist and author, Carole Coleman in conversation with crime writer and journalist, Paul Williams. Carole has held positions as RTE's Education and Environment Correspondent and Washington Correspondent, where she covered the 9/11 terrorist attacks and interviewed many names including President G.W Bush. Books include Alleluia America –an Irish Journalist in Bush Country and Battle for the White House. Paul Williams is a multiple award-winning investigative/crime journalist whose work has included major exposes of organised crime over the past almost 30 years. This unique event will take place at 7pm in the Church of Ireland on Friday July 22nd and it is not to be missed.
Local writer Gerry Boland, will start this year's literature programme on Friday July 22nd with a Children's Poetry Reading event in Boyle library.
Elaine Gaston, Kate Dempsey and Gerry Boland will present some of their readings, during an afternoon event in the unique surroundings of Druminilra Farm on July 23rd. Elaine's debut collection 'The Lie of the Land' was published in July 2015 and she currently has work in The Yellow Nib, Poetry Ireland Review: the rising generation, The Stinging Fly and The Ogham Stone. Kate Dempsey will also be hosting a workshop on July 23rd at 2pm and Gerry will be holding a poetry workshop on July 30th and a children's poetry reading event on July 22nd.
Thomas Finan will discuss the Archaeology of Lough Key in King House on July 25th. He is an assistant professor of History at Saint Louis University and since 2013 has been directing a large scale research project around Lough Key; examining the Rockingham moated site, the Rock of Lough Key and also looking at a number of ring forts in the area.
On July 27th Barry Feely will present a visual presentation and readings from his recent book 'They Dared To Challenge' in the Main salon in King House. Published earlier this year, the book is a unique record of events in Boyle between 1914 and 1922, with photographs and drawings depicting some of the main events between those turbulent years.
Galway native, Lisa McInerney recently won the Baileys Women's Prize for fiction and the 2016 Desmond Elliot prize for her debut novel 'The Glorious Heresies', which was also named 2015 book of the year by the Irish Times. Lisa will present readings of some of her work in King House on July 29th. She will be joined by writer Sara Baume, who won the 2014 Davy Byrne's Short Story Award. Sara will read from her debut novel, 'Spill Simmer Falter Wither'.
Join the Moylurg Writers in king House on July 30th, as they give selected readings of poetry and prose. They will be joined by writer Ross Donlon, who also judged this year's Boyle Arts Festival poetry competition. Ross has published seven collections of poetry and his poems have appeared in journals all over the world. The winners of the Poetry Competition will be announced at this event.
Local historian, Danny Tiernan will present two walking tours of Boyle at 11am on both Saturday July 23rd and Saturday july 30th
The Drama programme will jump into action with Beezneez Theatre's presentation of John McDwyer's first stage play, 'Lovely Leitrim' in St. Joseph's Hall on Saturday July 23rd. It tells the story of the Gallagher family who farm on a Leitrim hillside. Mary Gallagher's dying wish ultimately fragments her family and results in a cataclysmic evening in a London pub where her eldest son finally makes peace with himself and with the world. The unbridled wit of the dialogue in 'Lovely Leitrim' sugars the sadness of a passing way of life.
Deirdre O'Kane will present a brand new show for her debut appearance in Boyle. After a seven year break from stand-up, during which she had babies, made a movie in Vietnam and became the mother of Moone Boy, she is older but is she wiser? What has she learned from being a stay at home mum, achieving the glory of middle-age and chasing after collagen as it attempts to leave her life forever? She reveals all (well nearly all) in her new show in King House on July 28th!
On the afternoon of July 30th, Shiva Theatre will present 'Angels in the Park', a powerful, series of five 10-minute plays in The Pleasure Grounds. These skillfully crafted tiny plays, exploring themes of mortality, family and the human need to connect, were carefully selected and are written by new emerging Irish talent. They feature some well-known and talented actors including veteran Irish actor Des Nealon (Red Rock, Bachelor's Walk), Fair City Actors Margaret Toomey and Charleigh Bailey, Red Rock actor Geraldine McAlinden, Rob Harrington, Muireann Darcy, and Michael Heavey. The plays are directed and produced by Aoibhinn Marie Gilroy. Saturday July 30th at 2.15pm & 4.15pm in the Pleasure Grounds. Admission is free and this event is not suitable for children.
Full details of all the events are in the festival programme. For booking and further information, call to the Festival office in Bridge St., beside Marian's, open every day (except Sundays) from July 11th until July 30th. Office hours 11am to 4pm and until 6pm during the Festival. Also go to www.boylearts.com Online booking for most events at www.eventbrite.ie Email [email protected] Tel. 071 9663085 or follow us on Facebook and Twitter.
Boyle Arts Festival acknowledges the support of the Arts Council, The Local Diaspora Engagement Fund, Local businesses and Fóras Eireann.