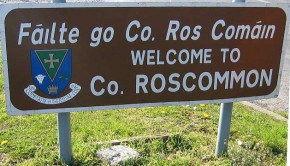 Fianna Fáil TD Eugene Murphy has highlighted the lack of balanced regional development with An Taoiseach as he says thousands of people are forced to travel from the Roscommon/Galway constituency on a daily basis for employment purposes.
Speaking in the Dáil this week under Questions of Promised Legislation Deputy Murphy referenced the recent announcement in relation to the creation of 1,000 jobs by Amazon in the Dublin region.
"I listened to the Taoiseach in welcoming the announcement of 1,000 jobs to be created by Amazon and agree that it is great news. It shows again the importance of foreign direct investment to the country, but, despite being promised in the programme for Government, there is a lack of balanced regional development. In my constituency of Roscommon-Galway there have been no jobs announcements and only for the Local Enterprise Office there would be little in the way of an increase in employment," said Deputy Murphy.
"It is a serious matter. As I pointed out to the Taoiseach previously, thousands of people are leaving the constituency to find work. Up to 1,000 come to Dublin each day. That is no life for families. I will ask a straight question. When can we expect to see real jobs being announced for County Roscommon and the Galway part of my constituency because it is not happening," said Deputy Murphy.
The Fianna Fáil TD said that An Taoiseach Leo Varadkar noted that there had been positive job announcements around the country and he mentioned areas such as Sligo, Longford, Monagan and Carlow but Deputy Murphy stressed that there was no jobs announcement for Roscommon.
"An Taoiseach acknowledged that he had no example to give in relation to Roscommon- that's because there have been no major jobs announcements – the facts speak for themselves – County Roscommon only had one IDA site visit by the second quarter of 2017 and only one visit in 2016 and two in 2015 which is really abysmal.
"A lack of quality broadband in many parts of rural Ireland is also a major stumbling block. Companies will not move to, invest in, or support rural counties if they cannot get high quality broadband and yet we see nothing only delay after delay in relation to  the National Broadband Plan.
"Unless this Government gets its act together, rural Ireland will continue on this downward spiral.  Communities will decline and our young people will be forced to head to larger towns and cities in search of work.  There needs to be a rural strategy put in place to ensure that the infrastructure is in place to attract investment and to encourage local businesses to grow," concluded Deputy Murphy.