News
Ballinameen man on sponsored cycle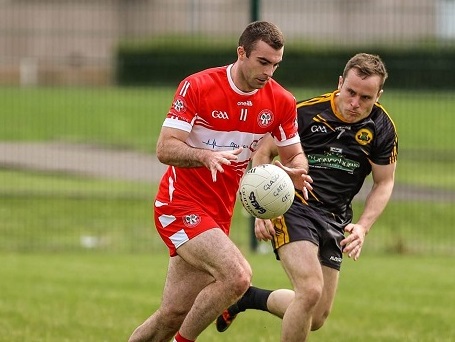 A Ballinameen man and former Abbey College student in Boyle plans to cycle a 70k personal challenge from Glasgow to Edinburgh this Sunday to raise funds for cancer research.
25 year old Chris Beirne moved to Glasgow in August 2017 to do the primary teaching course in Strathclyde University and recently commenced his first year as a teacher in Glasgow.
Chris's mum and younger brother live in Ballinameen.
Speaking to Boyletoday.com ahead of Sunday, Chris outlined why he will undertake the cycle:
"There were quite a few reasons behind my decision to take on the cycle. I found out about Pedal for Scotland from my flatmate Mark and some lads from Glasgow Gaels (Gaelic football team). Over the past few months I had been thinking about an event that I could do to raise funds for charity and the cycle is the perfect opportunity. It will be a big challenge as I only purchased my bike 2 weeks ago, the first bike I've had since I was 12. I managed to break my two front teeth and fracture my wrist the last time I was on a bike, I went over the handlebars after going over a ramp (Breaking News: Sorry Mam I Didn't Hit a Curb and Fall Over). To be fair it was my own doing, going too fast, can't blame the engineering from myself and my brothers (Alan and Andrew)."
"Worldwide Cancer Research is my choice of charity. Unfortunately, most of us have been affected by this horrible disease in some way, whether it's a family member, friend or even yourself. I know many people who have got or had the horrible disease, it's heartbreaking how someone's life can change so quickly. It puts everything into perspective. Some of my family and friends have died of the disease to and the amount of deaths caused by cancer is sometimes hard to accept. Therefore, more research is needed to put an end to the devastation caused by it."
"Worldwide Cancer Research fund lifesaving research projects in the UK and across the world. They fund exceptional researchers who work tirelessly 24 hours a day, seven days a week. They believe the answers to cancer will not be found by one scientist, in one lab, in one country. Instead, they take a global approach to solving a local problem because cancer touches people in your city, your street, your family, but the answers could be found anywhere in the world. They rely entirely on you – your pocket change, your regular gifts, your sponsored events, and your partnership – to support the world's best researchers. Your support allows these pioneering researchers to discover new, better ways to diagnose, prevent and treat cancer. Every penny counts. You are helping outsmart cancer sooner.
If you'd like to find out more or fundraise for us visit our website
www.worldwidecancerresearch.org, call our team on 0300 777 7910 or email [email protected] '
Training
"I went to Loch Lomond on my first ride, a lovely 35km cycle from Glasgow, with a cycle pathway most of the way there. Thankfully, all my teeth remained in place, I bought a helmet before the cycle. I felt great that evening and the next day too, but the DOMS (Delayed Onset of Muscle Soreness) arrived on the Monday morning. To make matters worse, I was cycling to school too as it hit me. My quads etc. were quite sore. Since then I've purchased a padded seat and got more used to changing gears so I'm adapting to it a bit more now. It's great to have friends doing the cycle too as we can train together – Mark, Gary and Donnie will be doing the cycle with me on Sunday. I'm hoping that the fitness work from football training with Glasgow Gaels will help too. Still, it will be a big challenge to go from not cycling in 13 years to a 70km cycle in 2 weeks. Also, cycling works different muscles to running so I've had to adjust to that. I have mixed emotions about the cycle, I'm excited for the challenge, but nervous about finishing it at the same time due to my inexperience. Furthermore, I have a Gaelic football semifinal with Glasgow Gaels on Saturday, the day before the race."
The fundraising will help to get me across the line, so please donate to give me that extra push, every little bit helps.
If you would like to support Chris on his cycle and fundraising efforts please click on the link below:
https://www.justgiving.com/fundraising/christopher-beirne1