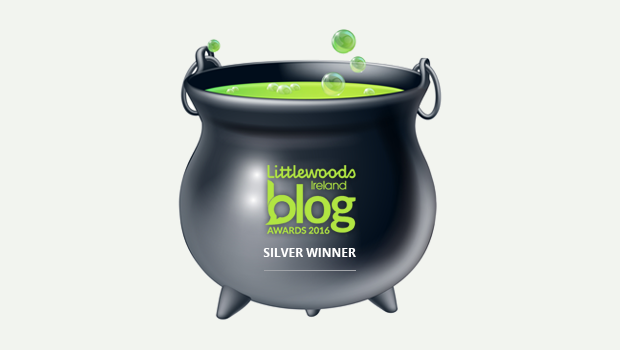 Boyle's many speed tracks
The new flashing speed sign on the R294 old Carrick Road is a welcome development that will hopefully slow down the motorists who come into that road, past a national school, at nearly double the 50kph speed limit. Perhaps a similar sign could be erected at Mockmoyne which has also become another speed track. The straight stretch of road from Cox's Corner to Gala seems to entice some motorists to speed up and ignore the 50kph limit. It has got so dangerous on this stretch, that residents have had to call the Gardai on occasion and have identified a number of vehicles that continually speed in and out this road. Between 8am and 9am, it is not just the usual 'boy racers' who are putting people in danger, but those on their way to work or late for the school drop off. The fast driving continues in towards town to the bend in the road at the old Candon's building on St. Patrick Street where there there is an accident waiting to happen if something is not done about the speed of the cars on this particular stretch of roadway.
It's time to Run, Walk n Roll
Every October, the good people of Boyle look forward to what was initially the Terry Fox Run and in later year's – the Run Walk n Roll. To date the event, which is run by Damien and Pauline Regan and family along with a number of local volunteers has raised a large amount of money for cancer research. This year's event is at an earlier time of 1:30pm starting on Sunday from St Joseph's Hall, Boyle and your support would be most welcome. Entry is on the day and for those who are unable to take part on the day, they can make an online donation.
Award is just recognition for Boyle
Last Friday's award to Boyle Tidy Towns at the national finals in Dublin was just recognition for all the hard work put in by the committee, members and volunteers who made a special effort to have Boyle look so well this past year. Boyle were runners up in the 'Town Centre First Awards' with first place going to Cappoquinn in County Waterford. Boyle also increased their marks in the overall competition from 298 to 308.
While a handful of people have been banging the Tidy Town drum for a number of years, support took an upward turn last February when nearly 30 people showed up for a meeting on a cold Saturday morning to discuss how the look of our town could be improved. Those in attendance had become disillusioned with the alleged lack of support for the town by Roscommon County Council, the number of buildings that were in need of repair and the general state of the town. Anyone at that meeting could feel the anger that was palpable but also the energy that was evident in the room. It was that same energy that resulted in so much work been undertaken this year by so many residents to make the town look a lot better, culminating with Boyle being runners up in the Town Centre First category at the awards ceremony on Friday last.
When Boyle won the National Enterprising Town Awards back in 2016, it resulted in over €16m worth of state aid coming to the town. The winning of this Tidy Town award could also be the catalyst for bigger and better things for Boyle and who knows what we could achieve next year if everyone continues to row in behind the efforts of the local Tidy Towns committee.
First of the County Finals this weekend
The first of the Senior County Finals featuring a Boyle team takes place this Saturday evening in Ballyforan (Not Ballyfarnon as some thought!). At 5pm, Boyle Ladies will face Clann na nGael with €10 admission at the gate. It is a great achievement for Boyle Ladies and Men's Senior Teams to reach County Finals and everyone in the town is behind both teams. For those who don't use Twitter, Boyletoday.com will update mid match scores from the Ladies final on our Facebook page on Saturday evening.
Time to stamp out vandalism, burglaries and graffiti in our town
Who is behind the recent spate of burglaries, vandalism and graffiti in Boyle? These are crimes that heretofore were alien to the town. We had a few break-ins over the years but not the type of burglaries that have occurred of late. Vandalism was also unheard of, as was graffiti, but now they are common occurrences with photographs published on our Facebook page on Wednesday last showing the graffiti on the seating and plinths in the Pleasure Grounds. Previously a number of pieces of art on the art trail in the Pleasure Grounds were sprayed over but a local civic minded businessman got them cleaned up a few days later without any fuss. We have to stamp out these acts before they get out of control and give the town a bad name. If you know who is responsible or if you have any information, please  let Boyle Gardai know on 071 9664620 or the Garda confidential line 1800 666 111 or have a word with any member of Boyle Tidy Towns/ Boyle Town Team.
News snippets from around Boyle
Always an enjoyable evening out – Daly's Wine Tasting evening will take place on Thursday October 26th at 7.30pm with tickets priced at €20……...Going by online adverts, it now seems that the asking price to rent a 3 bedroom house in Boyle has gone up to €1000……..Boyle Family Resource Centre are running a Halloween Costume Swap again this year. Costumes for donation can be dropped in to the Centre until Friday October 20th.
If you are looking for a costume, call to the Centre from 2pm to 5pm on Friday October 20th to see what's available………Great initiative by Boyle Celtic who are planning to make a difference in the lives of less fortunate families in our community this Christmas. They are seeking donations of food, toys, toiletries and more to ensure that every family can experience the warmth and magic of Christmas. You can drop off your donations at the clubhouse where they will ensure they are delivered to the organising parties for redistribution………..A group from the 'Outdoors Writers Association of America' visited Boyle's Lough Key Forest Park last week. The influential podcasters and digital content creators undertook the Boda Borg challenge and had lunch in the Lakeside Cafe. The trip was organised by Tourism Ireland……….Zipit in the Park also appeared on Ireland AM on Thursday morning where weather man Deric O h'Artagain took to the tree tops in another piece of favouable publicity for a local tourist asset……..Ballinameen could be inline for a number of new houses with outline planning permission being sought for 7 detached and 4 semi detached houses at Knocklgass…………The new paving outside the entrance to King House looks fantastic and will complement the balance of the work that will commence shortly down to the Green Bridge and at the rear on Main Street and also the public realm work on Bridge Street and Shop Street………..Drumanilra has asked us to let our viewers know that organic breads from their Carraig Rua bakery are now available in Supervalu, Boyle……….Christmas Concert with Tommy Fleming in St Joseph's Church, Boyle on Thursday 30th November 2023. Tickets from Parish Office & www.tommyfleming.com
And finally…..!
A woman walks into a fishmongers and says "Can I have a pound of cod please?"
The fishmonger replies "I'm sorry madam, we don't have any"
"But you must" said she "all fishmongers have cod"
"We have run out madam"
"Can you check" she asks…
"Let me put it a different way" said the fishmonger "spell plaice without the l?"
"p,a,i,c,e"
"Now haddock, without the h"
"a,d,d,o,c,k"
"And now cod without the f"
"But there isn't any f in cod"
"Precisely madam."