Events
Bishop Doran at event in Boyle tonight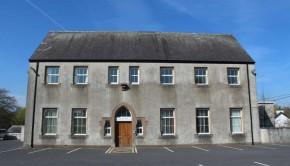 All are invited to spend an hour with Bishop Kevin Doran in Boyle tonight Wednesday March 21st.
Bishop Kevin will attend "Two Lives One Love" evening in St. Joseph's Resource Centre commencing at 7.30pm.
He will explore the life question and consider how best Catholics can exercise responsibility to respect life and support women.
This is a free event and donations are welcome.
Further information is available from www.elphindiocese.ie or www.chooselife2018.ie