News
Book of Condolence opens in Boyle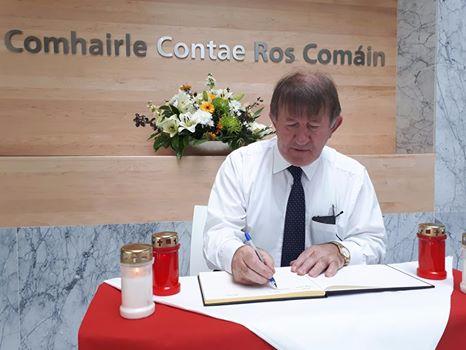 Two Books of Condolence for the victims of the Manchester bombing are now open to the public in Boyle.
Sympathy can be expressed by the people of Boyle and surrounding environs by signing the books in King House and Patricks Well.
Cathaoirleach of Roscommon Co Co Tony Ward (pictured) will officially pass the books to Manchester City Council in the future.