News
Boyle artist's exhibition opens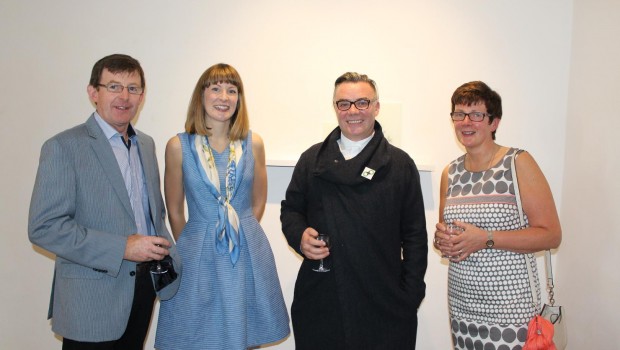 Roscommon Arts Centre is delighted to present an exhibition by Roscommon Visual Artists' Forum Award winner 2017, Boyle's Naomi Draper.
The exhibition opens on Friday September 8th at the Arts Centre at 6pm and continues until October 27th.
Admission is free.
This body of work references a diverse range of research sources that are centered around botany and botanical activity throughout western history, exploring the relationship between human and plant species.
The exhibition includes a large scale pressed flower installation, a series of lithograph prints and drawings in glass. A related sonic work will also be developed in collaboration with composer Sean Carpio over the course of the exhibition period, this will be performed at ArtBox as part of Dublin Gallery Weekend on November 24th.
About the RVAF Award 
The Roscommon Visual Artists' Forum Award supported by Roscommon Arts Centre & Roscommon County Council Arts Office was established by curator in residence Linda Shevlin to provide visual artists based in or from the county with a platform to develop their practice. In response to the needs and requirements of the artists in the county, the RVAF award was set up in 2015. 
Naomi Draper was selected from an open call and was supported with a production budget, a residency at ArtBox, Dublin and an exhibition at both Roscommon Arts Centre & ArtBox.