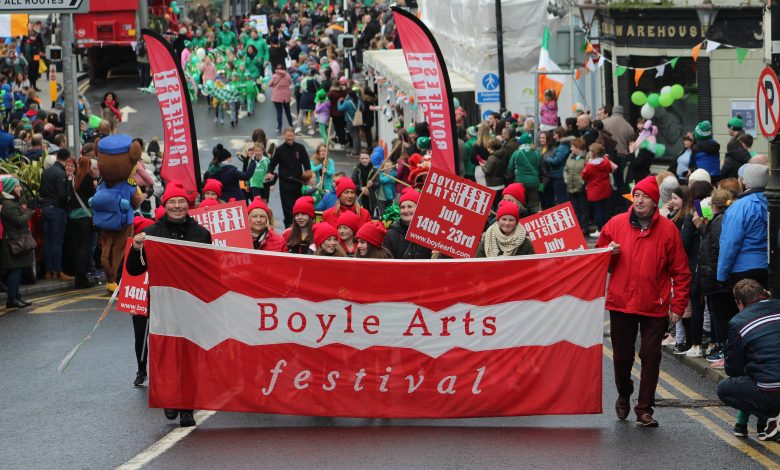 Come along and celebrate the opening night of Boyle Arts festival, by lining the streets from 7pm this evening -Thursday 14th, as all the children who have taken part in recent workshops, parade through the streets of Boyle on their way the the Festival opening at King House.
The theme of this spectacular extravaganza is 'River' and over 70 children will showcase their costumes, dance routines, model making skills and percussion prowess as they meander through town on opening night.
All of the children have taken part in workshops by Hullabaloo, Victoria Walker, Music Generation Roscommon and the Roscommon Youth Theatre.
Please come out and support them on Thursday evening.
It would be great to have people line the streets from the Crescent, down Bridge Street and Main Street to King House and everybody can join in during the last part of the parade.
(Pic from Boyle St. Patrick's Day Parade 2022, for illustration purpose only)