News
Boyle based company named in 'Ten Businesses to Watch'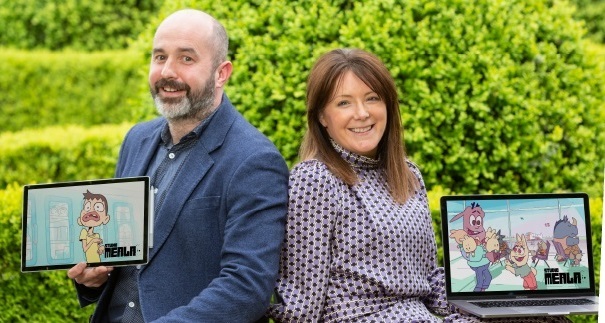 Boyle based animation company Studio Meala has been named 'One of ten risisng businesses to watch in Roscommon' by thinkbusiness.ie
Based in the Spool Factory in Boyle, Studio Meala is a creatively led studio that delivers high-end 2D animation. It was founded by Sean Cunningham (Creative Director), Stephen Fagan (Managing Director) and Jerry Twomey (Financial Director).
According to thinkbusiness.ie "Through a commitment to building a fair and sustainable environment where people can thrive, Studio Meala stands for creativity through collaboration above all else".
"That comes from the belief that by empowering creativity in everyone, we can achieve more remarkable results than anyone can produce on their own. The Studio Meala team includes expertise across Creative, Production and Financial fields to produce high-quality 2D animated content that excites audiences, including Branded Content, Music videos, Shorts, Features and Series".
"Studio Meala produces content for the global market with clients in Europe, the UK and the US. The company came first in the Roscommon Enterprise awards 2022. It received a runner-up award at the national Enterprise awards and won best newcomer at the Irish Animation Awards 2021".
(Image shows Stephen Fagan and Sharon Conlon from Studio Meala)