News
Respite care proposed for South Leitrim area in Boyle property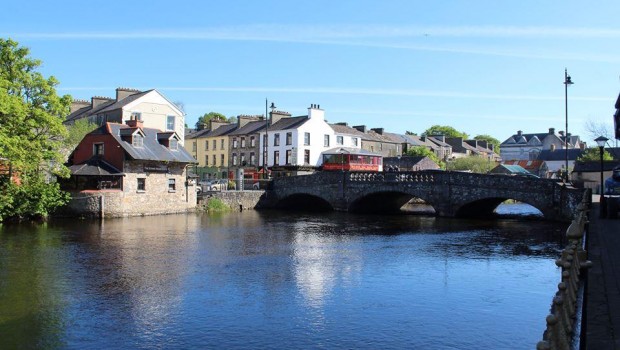 The Minister for Disabilities, Anne Rabbitte TD has announced that 'Gateway Community Care' who have a property in Boyle has confirmed that it would be in a position to deliver a Respite Service for families in the South Leitrim area until a permanent building is provided in Carrick-on-Shannon.
They have advised that it could have construction work started on the property in Q1 2023 as well as a recruitment campaign commenced which would result in a potential opening date for the service by end of Q2/start of Q3 2023.
This announcement has been warmly welcomed by local FG TD, Frank Feighan who has stated that it will be welcome news for up to 17 families who have been identified as potential users of this interim service.
The proposal is that the property in Boyle will be a HIQA registered service with capacity for up to 3 Adults (at any one time). The service will be wheelchair accessible, with appropriate aids and appliances to meet residents care needs in a safe and secure manner.
Initial service provision is based on the following staffing support requirements: each resident will have 1-1 support, there will be occasions throughout day where 2:1 support will be required by individuals, and this will be provided by staff on duty in the service at the time. Individuals highlighted in profiles as single occupancy will have 2-1 supports throughout respite stay.
The service will facilitate transportation for residents to their Day Service activities and family visits
There will be two waking night staff each night.
Gateway Community Care will work in close collaboration with the HSE Disability Manager to identify and transition the adult identified as most in need of the service on a prioritised needs assessed basis.
It should be noted that the support levels available in the service overall are based on the staffing outlined above, i.e. 3 on shift during the day, with 2 night duty staff.
It should also be noted that the support levels costed include a nurse for 15 days/nights each month (to meet service user requirements)
If there is a request for adults to attend the service which would result in a staffing need greater than that noted above, Gateway Community Care will liaise with the HSE disability manager regarding the additional monies required, in order to provide the requested service in a safe and person-centred manner.
Gateway Community Care will provide Behaviour support to the residents availing of Curlew Gardens service where needed. The provision of these supports is included in the cost of the service.
The proposed costing above includes a commitment by Gateway Community Care to make the requested changes to the building to ensure the facility is of the highest standards
"I am delighted that the Minister has confirmed that she is in a position to provide funding to deliver this interim service for up to 3 years pending the development of the 5-bed respite facility in Carrick-on-Shannon which is currently progressing under the HSE capital programme.
"I am confident that following our meeting today with Minister Rabbitte that Sligo/Leitrim Disability Services will progress via Service Level Arrangement the service delivery with Gateway and that the respite service for the South Leitrim families will be up and running by the summer.
"I want to thank the HSE and Ms Edel Quinn and her staff for their work in securing this interim facility and to my former colleague in the Department of Health, Minister for Disabilities Ann Rabbitte TD who I know has worked very hard to get a solution to this very important issue and more importantly provided the necessary funding from within her department.
"Meanwhile, I am glad to see confirmation that the capital project the development of the 5-bed respite facility in Carrick-on-Shannon is currently progressing under the HSE capital programme", concluded Deputy Feighan.
(Main Image: File pic of Boyle town)