News
Boyle based Safe Link partners with Night & Day Festival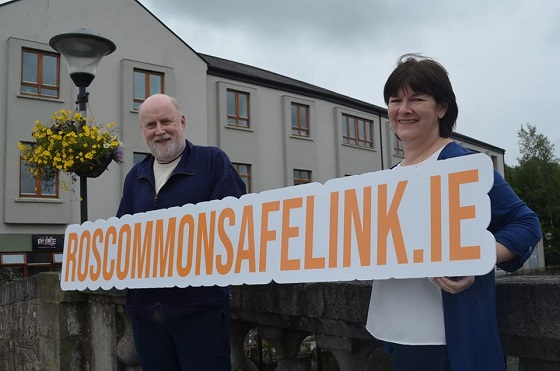 Boyle based Safe Link has announced a partnership with this year's Night and Day Festival which takes place in Castlerea on September 24th/25th.
Roscommon Safe Link is a non-profit charitable organisation that offers information, support and counselling to women and men. Their service is available to those who experience domestic violence and to those who have experienced domestic violence and abusive situations in the past. You can find out more here
The Safe Link dragonfly symbol is now included on the festival website which redirects people to the charity's website.
Representatives from Roscommon Safe Link will be on site during the festival, with festival goers able to donate to the organisation and learn more about their work.
Speaking after the announcement of the partnership Roscommon Safe Link Co-coordinator Anne Carey said:
'We are delighted to be involved with Night & Day which we hope will further increase the profile to make awareness for general public and people who might use the service and to assist with much needed fundraising,' she said.
Announcing the partnership Night & Day Head of Communications Craig Hughes said:
'We are really pleased to be able to highlight the really important work being done by Roscommon Safe Link and to let people who have been impacted by domestic abuse that their services are available.
'Roscommon Safe Link provide an essential service to people who have endured very traumatic experiences and we hope we can play out part in making more people know about their services.
'We will be highlighting the issue of domestic and gender based violence during our political discussions as part of the festival programme,' he said.
The inaugural Night & Day festival will take place on the grounds of Clonalis House, Castlerea, Co. Roscommon on 24 & 25 September.
Headline acts include: The Zutons, John Grant, Cathy Davey, Orla Gartland, The Mary Wallopers and many more.
Full details can be found on nightandday.ie