News
Boyle Citizens Information – Know Your Rights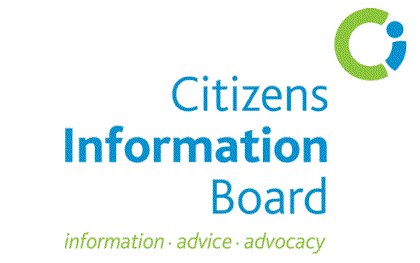 Local Authority Home Loans
I want to buy a house, but can't get a mortgage with the bank. What other options do I have?
You may be able to get a loan from your local authority to buy a home, if you've been unable to get the funds you need from a bank.
The Local Authority Home Loan is a government-backed mortgage with reduced interest rates. The interest rates are fixed for the full term of the loan, so you have the same repayments for the lifetime of the loan. You can use the loan for new or second-hand properties, or to build a home.
How do I qualify for the loan?
To get this loan, your income must be below a certain level and you must have been in continuous employment for a set amount of time. You must also meet some other criteria.
You must:
 Be a first-time buyer or 'fresh start' applicant
 Be aged between 18 and 70
 Have proof that you haven't been able to get the mortgage funding you need from 2
financial providers
 Have a deposit
 Have a satisfactory credit rating
 Live in the property once you have bought or built it
 Have a legal right to live and work in Ireland
What is the maximum market value of a property for this loan?
The home you are buying or building must be below a certain market value (price). The maximum market value of the property depends on where the property is located. The maximum market values increased on 1 March 2023 and are now:
 €360,000 in Dublin, Kildare, Wicklow
 €330,000 in Cork, Galway, Louth, Meath
 €300,000 in Clare, Kilkenny, Limerick, Waterford, Westmeath, Wexford
 €275,000 for the rest of the country
You can borrow up to 90% of the market value of the property and you may be able to get the Help to Buy Scheme, to help with your deposit.
What are the interest rates?
The interest rates are fixed for the full term of the mortgage and are currently:
 3.35% for loans up to 25 years
 3.45% for loans over 25 years and up to 30 years
Where do I apply for the Local Authority Home Loan?
You apply to your local authority for the Local Authority Home Loan.
Read more about the Local Authority Home Loans on citizensinformation.ie https://bit.ly/3ofTs2n, or call us on 0818 07 4000 (Monday to Friday, 9am to 8pm).
Know Your Rights has been compiled by South Connacht Citizens Information Service CLG, which provides a free and confidential service to the public. Tel: 0818 07 6330 Address: Boyle CIC, Elphin Street, Boyle, Co. Roscommon
Information is also available online at citizensinformation.ie and from the Citizens Information Phone Service, 0818 07 4000.