GAA
Boyle GAA Nursery Programme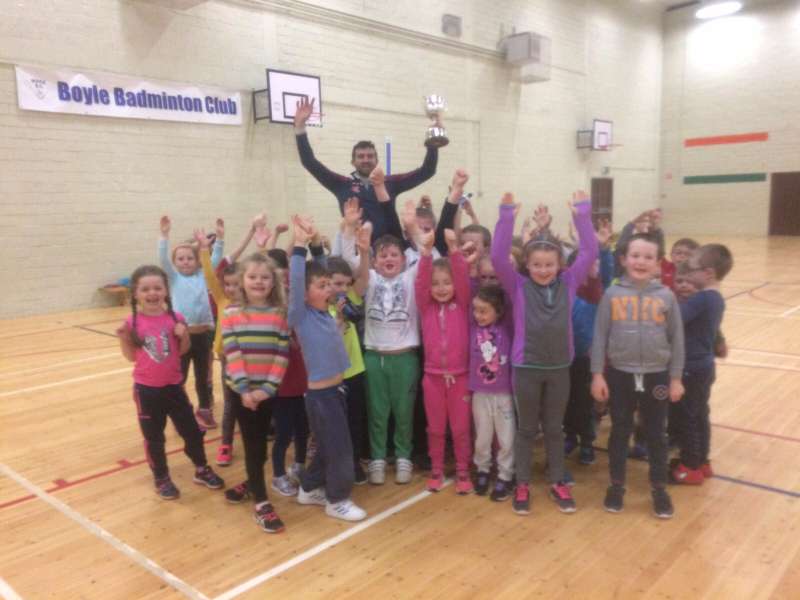 Boyle GAA Nursery Programme got off to a great start with over 60 young boys and girls having great fun while playing games and doing activities specifically focused on improving their agility, balance and coordination. The children had a special visit from Boyle GAA Captain Roch Hanmore   who brought the O'Gara Cup with him and gave us plenty of opportunities for photographs much to the children's delight.
We would like to thank our speakers who spoke with parents on the night. County Coaching Officer Padraig Mitchell gave a very informative talk on the proven benefits of exercise and team sports for children in their physical, mental and emotional development. Roch and his sister Catriona told parents how playing GAA with Boyle had been a very important part of their youth and continued to be into their adult lives. The camaraderie and friendships they formed with their teammates since joining as young children at U12 are still there today.
The nursery programme is open to all young children aged 4-6 years of age and will run for 16 weeks each Monday from 6-7pm in Boyle Complex.  There are still some places available, just come along at 6pm on Monday.