News
Boyle Garda over half way through month long challenge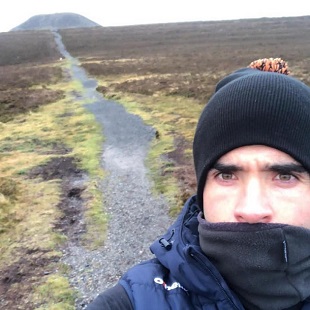 A Boyle based Garda is over half way through a grueling month long challenge.
Well known sportsman Emlyn Mulligan has set himself the challenge of climbing Sligo's Knocknarea Mountain every day for the 30 days of November.
Emlyn is based in Boyle but lives in Sligo.
"With no sport in lockdown I decided to take on this psychical and mental challenge and give something back to my community and in the process raise funds for two Sligo charities – Little Blue Heroes and Sligo Cancer Supoprt Centre" according to Emlyn.
"When I get up to the top of the mountain every day, the view is good for the heart and soul" Emlyn told RTE Sport when Darren Frehill 'tagged along' with him on day 6.
Every day, when he reaches the summit of the 375-metre high picturesque mountain and 6KM round hike, Emlyn posts a short video of his climb on his Facebook and Twitter feeds.
You can still donate to the two charities on the challenge's Gofundme page here