News
Boyle Golf Club news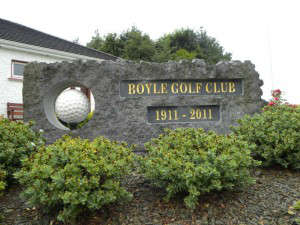 Last Sunday's competition was cancelled due to the "cold snap".  Competitions for this week, weather permitting are the Winter Open running Monday – Saturday and the Daily Mail scotch foursomes next Sunday. If members are looking for partners please contact Padraig O'Connell.
Monthly meetings of the Mens, Ladies and Management Committees take place this Wednesday evening at 8.30 in the Clubhouse.
2015 Membership fees can be paid to Geraldine McDermottroe, Membership Secretary, Carrick Road, Boyle. Fees can also be paid online; details included on membership letter. Thanks to all those who have paid to date.