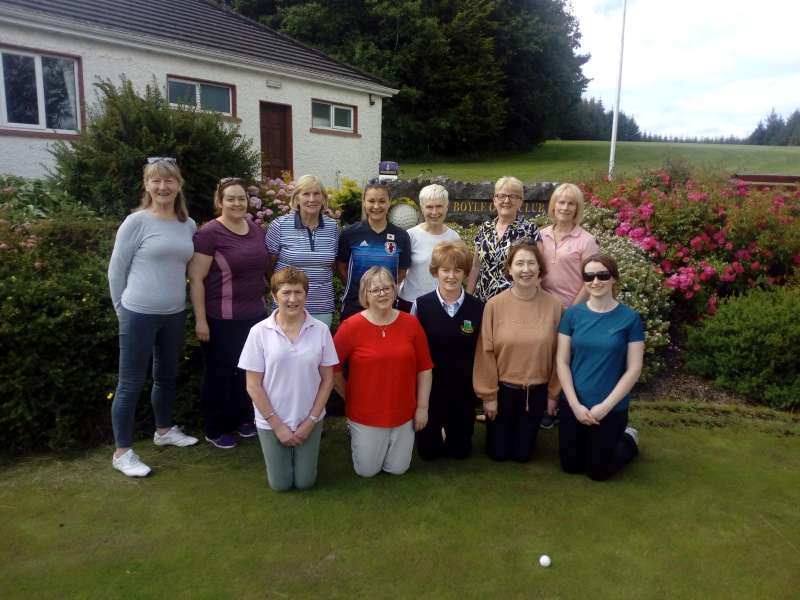 RESULTS
Sean Heslin was the winner of the 18 hole Stableford played on Sunday the 7th of July with 38 points. Well done to Michael Rush who continues his good run of form featuring among the prizes with 37 points.
Mention must be made of a very honourable golfer in this competition who had the winning score submitted until he realised he had made an error on the way round and requested his own disqualification, providing an example to some others of the spirit in which the game should be played. 
The 12 hole competition on Thursday the 11th was won by Michael Reid.
LADY CAPTAINS
Regina McLoughlin's Lady Captains weekend was a big success, with events kicking off with a well supported Scramble on Friday evening, followed by a Beginners Competition on the Saturday. The main event took place on Sunday 14th,the Lady Captains Prize, played as an 18 hole Strokeplay. The weekend wrapped up with a dinner hosted by the Lady Captain on the Sunday night with the presentation of prizes immediately afterwards. The winner of the biggest competition of the year for the ladies was Joey Mullaney. In second was Mary O'Hara, with the prize for best gross score going to Liz Dwyer, and the third prize spot was filled by Mandy Toolan.
Other winners were –
Categories 15-22 Tish Perry 22-30 Aisling Gaughran, 31+ Carmel Conlon.
Past Captain Susan O'Mahoney.
Front 9 Eithne Gaffney, Back 9 Carmel McGarry. 9 hole competition – Eileen Jackson.
Beginners – 1st Caroline Carty ,2nd Sheridan Takahara. 
Visitors Prize – Kathleen Cryan
Lady Captains prize to the men- 1st Paul Brown 44 points, 2nd Ross Andrew 43, Gross Sean Heslin, 3rd Eamonn Perry 40.
CAPTAINS PRIZE
Seamus Gallagher's Captains Prize is drawing ever nearer, taking place on the 28th of this month. The format is the traditional 18 hole Strokeplay, with the best scores qualifying for a 9 hole play-off later that evening, with presentation of prizes immediately afterwards. For the men, the Competition Secretary asks you to please note that to be eligible to take first place in the Captains Prize you must have played three 18 hole qualifier competitions in Boyle this year.