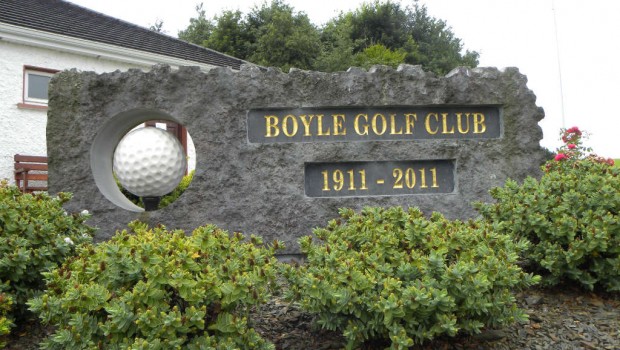 CAPTAINS PRIZE
Next Sunday the 20th of August is the date for the most sought after Prize of the year in the mens' section, the Captains Prize. This years Mens' Captain is Liam Whyte. The format will be the usual one of 18 hole Stroke followed by 9 hole playoff with presentation shortly after the finish of the playoff. There will also be a Captains' Scramble on the preceding Friday with draw at 6, shotgun start at 6.30, all members are welcome to take part in the Scramble. The Captains Prize to the Ladies will now be on Saturday the 19th, having been rescheduled from the 13th.
We will have a volunteers evening this Wednesday to tidy up outside the clubhouse and on the course in advance of the weekends events. A good turnout for the volunteers evening would be appreciated to show support for our hard working Captain who has led by example with his hand-on involvement with the demolition of the old shed, moving of our shipping container and generally improving the appearance of the car park and adjoining areas.
RESULTS 
4 PERSON SHAMBLES – AUGUST BANK HOLIDAY
1st Noel McKenna , J Suffin, Lee McKillen
Dessie Murphy 157 points
2nd Noel McKenna , Lee McKillen
Dessie Murphy Padraig O'Dowd 152 points
3rd Adrian King, Adam Daly, Fiachra Tivnan, Eddie Conroy 148 points
18 Hole Stableford 30 July
1st Gabriel Lavin 39 pts, 2nd Colin Whyte 34, 3rd Mark Feehan 33 pts
18 Hole Stableford 23 July
1st Kevin O'Connor 36 pts, 2nd Terry Canning 35 pts, 3rd Dessie Murphy 34 pts
MENS THURSDAYS COMPETITIONS –
20/7/23
1st Lee McKillen 28 points, 2nd Liam Whyte 27, 3rd Mark Feehan 26
There was no winner of the 2s club
27/7/23
1st Dessie Murphy 28 points, 2nd Brendan Gaffney 26, 3rd Liam Whyte 24. There was no winner of the 2s club.
3/8/23
1st Dessie Murphy 29 points, 2nd Michael Simon 23, 3rd Owen Garvin 23. There was no winner of the 2s club.
10/8/23
1st Michael Simon 26 points , 2nd Martin Sweeney 24, 3rd Michael Reid 24. The 2s club was split between Martin Sweeney and Liam Mullaney.
INTERCLUBS
Good luck to our Jack O'Sullivan team, captained by Lochlainn Conboy who take on Strandhill Golf Club next Saturday the 19th.
Our Connacht Shield team, whose captain is Niall Kearney, are also in action this week against Castle Dargan on Tuesday the 15th.