News
Boyle golf club news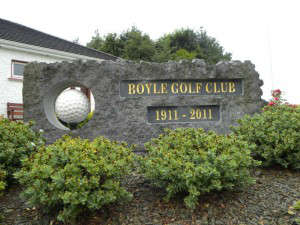 Sunday's 18 hole was won by Liam Whyte 43pts, 2nd Terry Bright 38pts, Gross Adrian King, 3rd Sean McLoughlin 38pts. The weekly nine hole was won by James Shivnan 22pts, 2nd Pat Conroy 20pts. Competitions for this week are the weekly nine hole, Monday to Saturday and an 18 Hole next Sunday. This is the first "Golfer of the Year" competition for 2015.
The draw for the Spring League will take place next Sunday February 22nd. Please put your names on the entry sheet on club noticeboard. Date for your diary is the Captains Drive-in on Sunday March 1st followed by a nine hole Scramble. Club outing to Mount Temple takes place on Saturday March 28th
The new club website and booking system will be available at end of February.
The Club extends sympathy to Tish Perry on the recent death of her brother-in-law Tom Buckley in England. May he rest in peace.