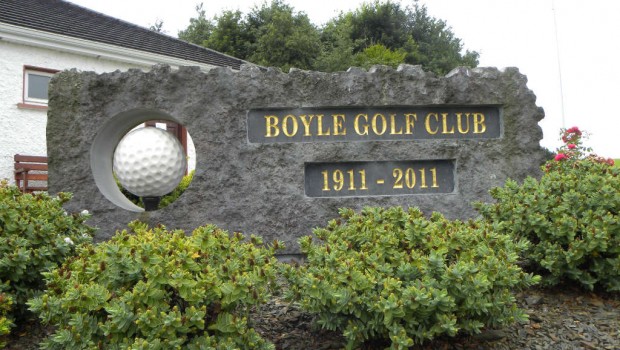 MENS' COMPETITION RESULTS – 18 Hole Stableford 1st and 2nd of July – 1st Martin Sweeney 45 points, 2nd Jimmy Dwyer 41 , Gross Prize Brendan Gaffney, 3rd Gerry Carty 38.
Thursday 29/6/23 1st Shane O'Dowd 31 points, 2nd Michael O'Dowd 30, 3rd Lochlainn Conboy 28. 2s club split between Liam Whyte and Mark Whelan.
LADIES – NIAMH NANGLE CUP – 1st Moira Egan, 2nd Susan O'Mahoney, 3rd Mary O'Hara
FIXTURES – The clubs' annual Open Week is on this week, commencing on Monday 10/7 with 9 hole competitions for Men and Ladies, Ladies Day is Tuesday, there will be a Mixed Rumble on Wednesday, each team to have at least one lady, Thursday will be a Mens 18 hole singles and the week wraps up on Friday with a Scramble with music and presentation afterwards in the clubhouse. There will be 9 hole competitions most days in addition to the main competitions listed above.
This week always attracts a number of visitors to the club (and the area in general) and they are always very welcome. We are also grateful for the great support we have received over the years from our local businesses without whom our Open Week would not exist. Our main sponsors this year are – Drumderrig Nursing Home, ProCloud Horizon Services, Supervalu, Joe Simon Building Supplies, Sports Direct, Grosvenor Services, Stewart's Oil, Aurivo, The Croghan Bar, Boyle Celtic, Boyle GAA, and Lorcan Egan Insurance. We will publish a full list of all our sponsors in the next few days as sponsorship money is still arriving.
OPEN WEEK DRAW – As part of our Open Week, there will be a fund raising cash draw on Friday the 14th. First prize 700 euro, 2nd prize 200, 3rd 100. To enter please put your money in one of the draw envelopes in the front hall, put your name and number on it, and put it in the box. Non members are very welcome to participate. For anyone who had a debit for our existing draws, they will have 6 entries already paid for by direct debit. This will be the last round of this format of the draw.
CONDOLENCES – The club expresses its condolences to Tish and the Perry family on the death of Tish's brother Gerry McGlynn.
INTERCLUBS – Next up on the interclub front is our Jack O'Sullivan team, captained by Lochlainn Conboy who will be taking on Rosses Point on Saturday the 29th. Eligible players are those whose maximum handicap was 20.0 last year and who have submitted 20 cards since the introduction of the WHS scoring system. Please make contact with Lochlainn if you wish to be considered.
Well done to Mens Captain Liam Whyte who has been instrumental in improving the appearance of our car park/ clubhouse area in getting our old shed demolished and moving our storage container to a better location.