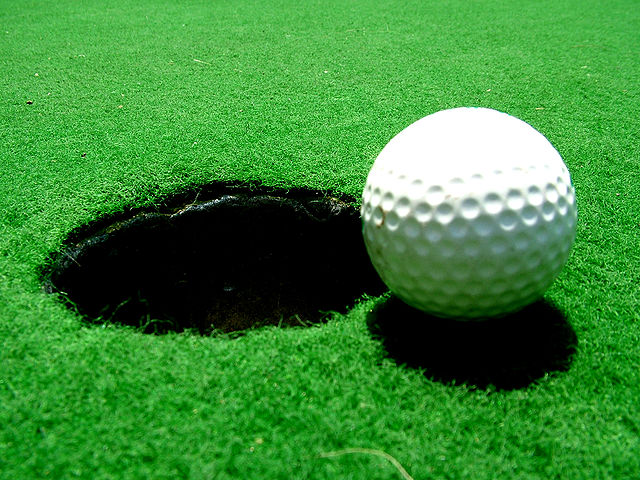 There was a large turnout last Sunday for the Presidents Prize with Tom Rochford winning his first "Major". At the presentation Club President Gerry Egan thanked everybody who took part and said it was a great honour to serve as President. He thanked all those who had played or helped in any way to make the day a success and congratulated the winner Tom Rochford and all the prize-winners. He thanked the Course Committee and the Grounds man Charlie Beirne for the great condition of the course. He specially thanked Michael Rush for the great work which was applauded by the members. He thanked Mary for the excellent food and Gary for looking after the Bar and also thanked Moira for dressing the prize table and Liz for the flowers. He specially thanked Jessica Rush for her great work on the presentation board. He concluded by wishing Jimmy Doyle well on behalf of all the members. The winner Tom Rochford in response said he was delighted to win and thanked Gerry for his prize and for his kindness when he first joined the club. He thanked his playing partners on the day and everyone for their good wishes. He also thanked Mary for her excellent food and Gary for looking after the Bar. Vice-Captain Michael Rush, speaking on behalf of the club, thanked Gerry for a great day and congratulated all who won prizes. The full list of winners are as follows…..1st Tom Rochford, 2nd Jim Suffin, 27 Gross Adrian King, 3rd  Terry Canning, 18 Nett Shane O'Dowd, Categories 0-13 Liam Whyte, 14-18 Michael Simon, 19-28 Pat Brogan, 1st Nine Patrick Egan, 2nd Nine Jim Mooney, 3rd Nine Paddy Nangle, Past President, Francie Flanagan, Senior, Lionel Lynn. Student 1st Lewis Shaw 2nd Gary Carty.
The raffle in aid of the Tommy Simon fund raised €260 which was accepted by Michael Simon who thanked Gerry Egan and the members for their kind gesture. Pat Tom Conroy, the prize-winner, generously donated his prize towards the fund.
Thursday night's Mens Competition was won by Michael Reid 27pts, 2nd Lewis Shaw 25pts, 3rd Jonathan Egan 24pts. Friday's Presidents Scramble was won by Patrick Egan, Mary McKeon & John Cryan, 2nd Padraig O'Connell, Michael Rush & Tom Kearney, 3rd Adrian King, Aisling Gaughran & Michael Reid. In Inter Club competitions commiserations to our Jack O'Sullivan who lost to Carrick-on-Shannon last Thursday
Competitions this week are the Mens Competition on Thursday. Friday will be a nine hole scramble. Next Sunday is the Ladies Committee Cup with an 18 Hole Stableford for the Men which can be played from 8.00/11.00 or any time after 1.00. Open week commences on Monday July 7th will be a Ladies and Gents nine hole and Ladies Day is on Tuesday 8th. A full programme is on the noticeboard and on the website. Please encourage friends and colleagues from the club or other clubs to take part. Food will be available each day.
In course news, the green will be scarified this week and the Tee boxes will be sanded.
Golf lessons continue on Saturday mornings at 11.00am for Boys and Girls.