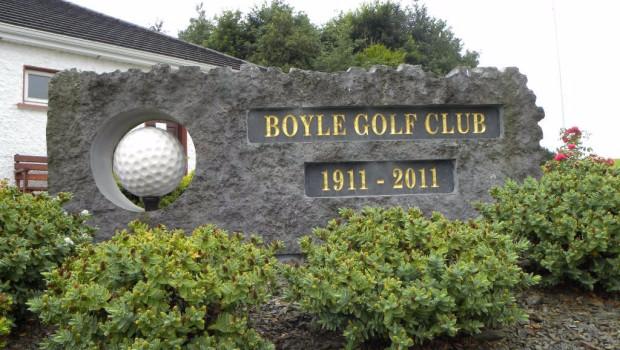 Winter League
The first round of the Winter League took place at the weekend. In a three way tie for the lead are the teams led by Patrick Egan, Charlie O'Donnell and Brendan Gaffney all of whom returned a score of 116 from their best three cards. The best scores for each format were as follows:
Foursomes: Patrick Egan & Eamon Perry 40pts
Fourball Betterball: Tom Kearney & Kevin O Connor 44pts
Singles: Michael Reid & Tish Perry 77pts
Round 2 will go ahead next weekend (Fri-Sun).
9 Hole Competition
Last week's 9 hole competition was won by Seamus Gallagher with 22pts, in second was Charlie O'Donnell also with 22pts and in third was Michael Rush with 18pts.
The weekly 9 hole competition will continue this week, which can be played Monday to Saturday.
Other Recent Results
The Drumderrig House Cup (Sept 30th-Oct 2nd)
1st: Terry Bright, David Wynne, Owen Garvin 92pts
2nd: Patrick Egan, Lorcan Egan, Jonathan Egan 91pts
3rd: Ross Andrew, Terry Canning, Gerry O Hara 91pts
Ladies: Mary O Hara, Sandra Mc Crann, Paula Cull 75pts
9 Hole Week Ending Oct 2nd
1st Michael Rush 23pts
2nd Paul Connolly 20pts