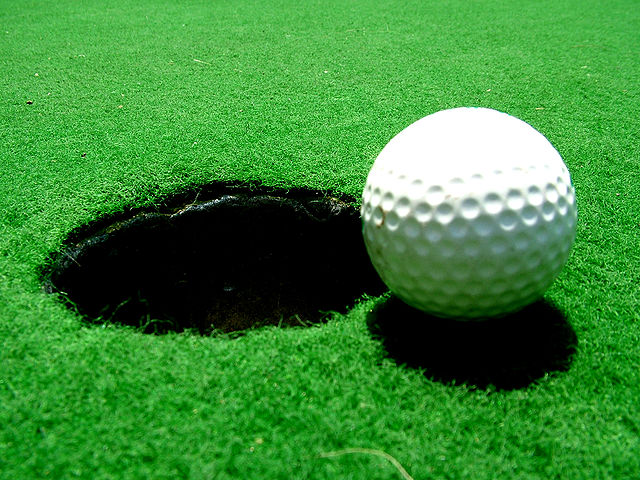 Congratulations to Tish Perry who won the Ladies Committee Cup last Sunday with over thirty players taking part. At the presentation Susan O'Mahoney, on behalf of the Committee, thanked everyone for attending and specially welcomed Lady Vice-Captain Sandra McCrann, Club Captain Padraig O'Connell and Lady President Moira Egan. She also welcomed the new beginners and improvers and thanked all the members who help with lessons. She thanked the Committee for organising the event and said that the prizes were all purchased locally.  She thanked the groundsman Charlie and all the volunteers for the great condition of the course with special mention for Michael Rush. She thanked Mary and Nicola for the excellent food adding that Mary is a great asset to the club and she thanked her for her great service. She thanked the men for taking part in the competition and thanked the Club Captain Padraig O'Connell for being a great Captain. She congratulated the Challenge Cup team for their great performance adding that it was great to see so many of them winning prizes. She finished by wishing Sandra McCrann the best of luck in her Captaincy in 2015. She said that Sandra would be a great Lady Captain and the Ladies were looking forward to next year.
The winner Tish Perry said she was honoured and delighted to win and thanked the Ladies Committee for the lovely painting by local artist Vera Gaffney. She thanked Charlie and the volunteers for the excellent condition of the course and also thanked her playing partners Sandra and Regina for their great encouragement. She thanked Mary McDermott for her great hospitality and Gary for looking after the bar. She finished by wishing Sandra McCrann well with her Captaincy and said it was great to see new golfers coming into the club.
The full list of winners is
1st Tish Perry 2nd Michelle Quinn, Gross Joyce Boles, 3rd Joey Mullaney, Past Captain Susan O'Mahoney, Categories 0-20 Moira Egan, 21-30 Claire Cryan 30-36 Sandra McCrann, 1st Nine Teresa Ward, 2nd Nine Liz Dwyer, Improver Jacqueline Hanly, Beginner Fiona Keenan.
The Prize to the men was won by Cillian Doyle with a score of 42pts,2nd Michael Gilmartin 39pts Gross Gary Carty, 3rd Gerry Carty 38pts, 1st Nine Michael Rush, 2nd Nine Dave Purser,
Thursday night's Competition was won by Jimmy Dwyer 29pts, 2nd Lionel Lynn 27pts, 3rd Terry Canning 27pts.  The Ladies Scramble was won by Patrick Egan, Therese O Daly & Sean Gallagher, 2nd Brendan Gaffney, Liz Dwyer & Phyllis Harpur, 3rd Jonathan Egan, Mary McKeon & Lucy Gaffney. Special well done to Phyllis Harpur, a new member, who won in her first competition.
In King Harmon News, Jonathan Egan beat his Dad Vincent to reach the quarter finals and Patrick Egan beat Pat Brogan to also reach the quarter finals, Cillian Doyle who is on a great spell of form is also through to the quarter final after beating Michael Reid.
Open week competitions this week are a Nine hole ladies and gents on Monday, a Ladies 18 hole stroke on Tuesday with a nine hole Stableford for the Men, a  Mixed Foursomes on Wednesday, Thursday will be a Mens 18 hole stroke and nine hole stroke for the ladies. ,Friday is a nine hole Stableford re-entry playable from approx. 6.30 and Saturday is a Three Ball Rumble for Ladies & Gents. The finale on Sunday is an 18 Hole stroke for Ladies & Gents. Special thanks to competition secretary Michael Rush for organising. Thanks to all our generous sponsors.
Dates for your diary are the Classic for Jimmy Doyle on Saturday July 26th, the Scramble and Barbeque Nite on Friday August 1st and the Captain's Prize on Sunday August 3rd.