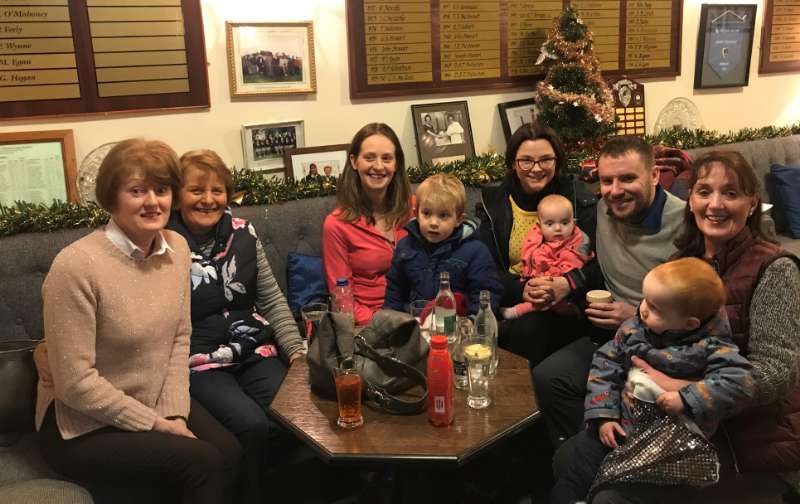 Michael Simon was the winner of the 18 hole stableford played on Sunday the 9th of December with 36 points, and Pat Conroy's 35 points were good enough for second place.
The clubs Christmas Bonanza competition for men and ladies was played on Sunday the 16th. The overall winner this year was Jimmy Dwyer who had 40 points, beating Terry Canning on countback. Gerry Carty came 3rd prize and Patrick Egan added another gross prize to his collection.  Our new Lady Captain, Regina McLoughlin, was the winner of the ladies first prize.
A number of other prizes were also presented on the night , most notable being the presentation of the Stafford King Harmon Perpetual Cup to the winner of the club's annual matchplay competition, Mark Whelan. This cup has been competed for within the club since 1942.
A few months of the club draw were also held with the following winning cash prizes ( 70 euro for first , 40 euro each for second and third). October 2018 – 1st Jim Mooney, 2nd Ted Hester, 3rd Martin Higgins. November 2018 – 1st Peggy Feely, 2nd Margaret Egan, 3rd Seamus and Marie Gallagher. December 2018 – 1st Pat Conroy, 2nd Denis and Mary O'Donnell, 3rd Margaret Egan.
Upcoming fixtures include the Christmas Scramble for ladies and gents on Thursday the 27th of December ( the day after St Stephens Day). This is a very social golf event and all members ( and golfing visitors) are welcome to attend and take part. Names need to be in for the draw at 12.45 pm with a shotgun start at 1 pm.