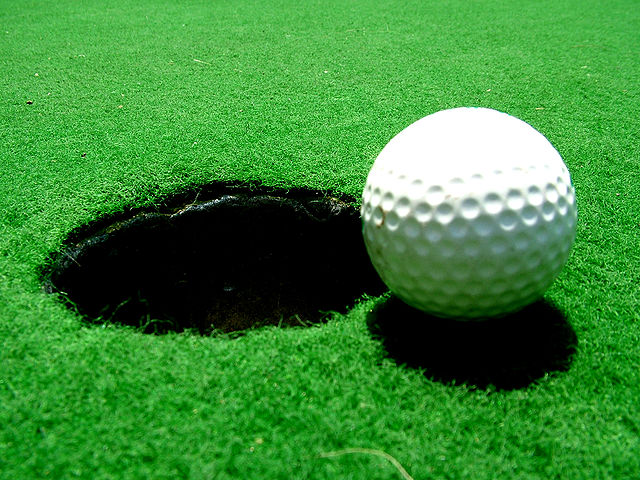 The first round of the Spring League took place last week with Charlie O'Donnell, Joey Mullaney & Pat Conroy leading with 58.5 In joint second are the team of Brendan Gaffney, Maura O'Farrell & Michael Rush, and the team of Willie Tiernan, Aisling Gaughran & Sean McLoughlin, both on 61. Commenting on the result a confident member of the leading team said HE couldn't see how they could be caught and wondered who would be second. Round two can be played between Wednesday 12th and Sunday 16th. Results for the weekly nine hole were 1st John McGuinn 22pts, 2nd Sean Heslin 20pts. Competitions for this week are the weekly nine hole which can be played Monday – Sunday. Please see noticeboard for details of new foursomes competition. Draw will take place on March 23rd. Games commence from April 1st. Teams will consist of a low and high handicap.
Entry sheet for The King Harmon is on the notice board. Draw to take place Sunday April 7th.  We wish all our members and supporters a Happy St Patrick's Day and also send best wishes to the local committee organising the Parade.
The first round of the Spring Royals took place last weekend at Headfort Golf Course. In joint first place are the teams of Charlie O'Donnell & Brian Beirne and Colm & Dara Loftus, both on 45pts. Thanks to Terry & Tom for arranging. Final round takes place in Boyle on Saturday April 5th.
The March draw took place last Sunday evening. Jackpot winners were Peggy Feely €80, runners up Jimmy & Pauline Doyle and Sandra McCrann €40 each. Thanks to all who took part.
A club outing will take place on Saturday April 12th. Please check noticeboard for details.
Date for your diary is the Ladies "Pampered Chef" food event with Pauline Beadle on March 27th in the clubhouse. Tickets €5 available from committee members. All support appreciated.
The Club wishes all its members and friends a Happy St Patricks Day. Best wishes also to the committee organizing the Parade in Boyle