News
Boyle link to Sligo Stages Rally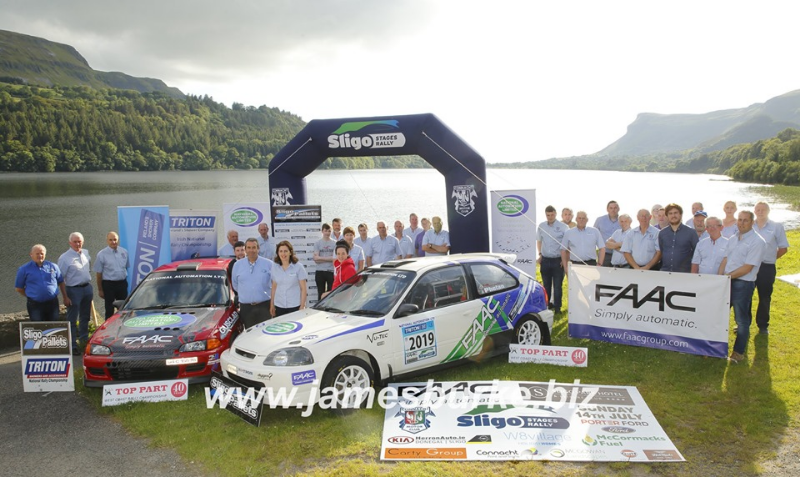 Once again this year, Boyle based FAAC Simply Automatic will be the joint sponsor of this Sunday's Sligo Stages Rally.
Based in Deerpark, FAAC are a large employer in the town and are distributors and wholesalers of a large range of automation / access / CCTV & security products.
In addition, FAAC will have three cars in this year's Rally.
Ciaran Phelan will take part in his Honda Civic in Class 11F. Ciaran's son Cormac will also participate in Class 13F which will be co driven by Katja Auhl and his daughter Aine will participate in the junior section.
Aine made her debut at the Midland Moto Stages earlier this year after a number of years navigating for Ciaran. She will compete in the junior section with Rachel McCullough.
Cormac, Katja, Ciarán and Áine all work in National Automation in Deerpark, Boyle.  This year is the 3rd Year that "Faac, Simply Automatic" who are based in Bologna in Italy and who are the Parent company of National Automation Limited are a headline sponsor for the Sligo Stages Rally. National Automation also have a Trade Counter for security professionals in Citywest in Dublin. Employing 18 Staff in Boyle and 7 in Citywest, National Automation are also main sponsor of the Boyle Minor and Junior GAA Teams. Faac also have a manufacturing plant in Citywest in Dublin employing in excess of 100 staff as well as other plants in Germany, Bulgaria, USA and Italy.
The Stages running in the Rally this year are similar to those used in 2015, with a few small changes and feature a Stage along the beautiful Lough Gill and Glencar Waterfall.  The Rally this year is a counting round of the Triton Showers National Rally Championship, Top Part West Coast Championship and the Sligo Pallets Border Rally Championship. Entries are presently at the 120 Mark with competitors coming from all corners of Ireland.
Well known Boyle man Colin Flanagan is also competing this year in a Group N Evo 9 with Barry McLoughlin.
Colin's wife Claire is navigator for her dad Sean Gallagher.
Also taking part from Boyle is Gary Meehan in Class 11R.
Rally HQ is the Sligo Park Hotel.
Read more here
(Pic courtesy James Burke)