News
Boyle link to Sligo Stages Rally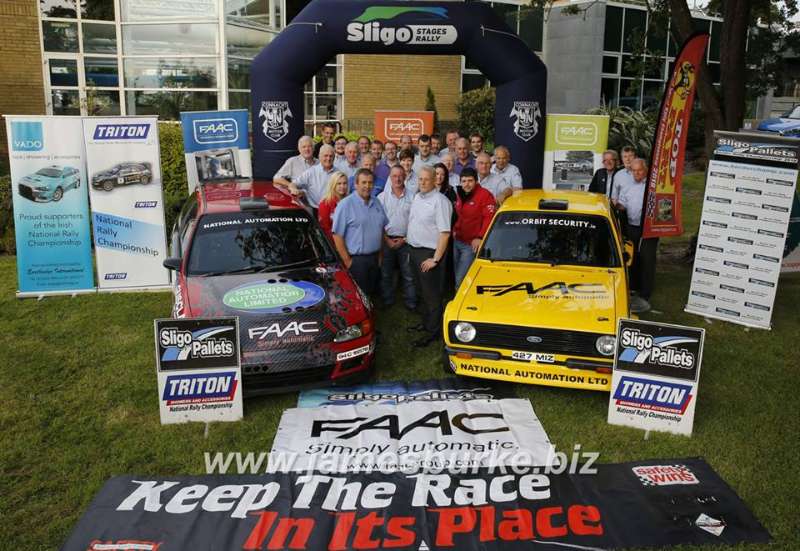 This weekend's Sligo Stages Rally will be co sponsored once again by Boyle based FAAC Simply Automatic.
Based in Deerpark, FAAC are a large employer in the town and are distributors and wholesalers of a large range of automation / access / CCTV & security products.
Ciaran Phelan from FAAC Simply Automatic will take part in the rally in his Honda Civic which is co piloted by his daughter Aine.
Ciaran's son Cormac will also participate in a Ford Escort which will be co driven by Katja Auhl.
Well known Boyle man Colin Flanagan is also in action in his Mitsubishi EvoIX.
Mechanical scrutiny takes place on Saturday between 2.30pm and 8pm at the Sligo Park Hotel
First car away on Sunday morning is at 9.45am
First car back on Sunday evening is at approximately 5.15pm.
Roscommon Co Co has advised of road closures around Kilronan Mountain near Ballyfarnon to facilitate the Rally:
Roads to be closed:LP1005 and LP1004 local roads from Sligo County Boundary (Gubbarudda townland) to junction with LP1005/LT10051 (Carrowbaun townland, Ballyfarnon) and all approach roads for a distance of 200m.                                                              
Period of Closure:   10:00am to 6:30pm on Sunday 2nd September, 2018
Alternative Routes: Northbound traffic use R284 at Ballyfarnon to its junction with the R285.
Use R285 to its junction with R280.
Use R280 to its junction with L-1001.
Continue on L-1001, through Arigna village onto the LP1041 and the LP1004 (Arigna Mines road)
 Southbound traffic will travel the reverse route.
(Pic of launch by Jamesburke.biz)