News
Boyle River Area Public Realm Scheme goes to tender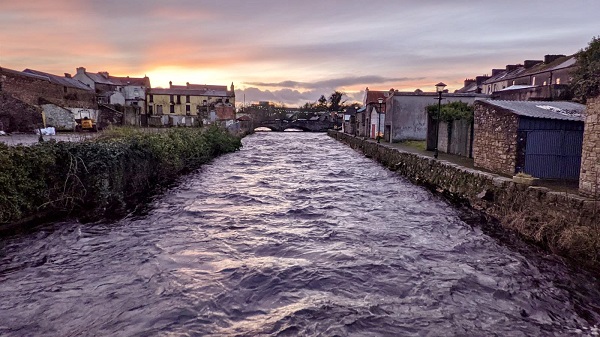 Tenders for Phase Two of the Destination Towns project – King House to Boyle River Public Realm Enhancement Scheme – is currently advertised on etenders with a closing date of April 9th.
The project will entail the following works:
Cleaning and restoration of King House main entrance to include piers, walls and gates.
Repaving of the area in front of King House entrance and lane with natural stone paviours.
Cleaning and painting of derelict buildings along river lane.
Pedestrian footbridge – painting of railings and replacement of anti-skid surfacing
Associated watermain, drainage and ancillary works.
It is understood the granite repaving will commence at the end of the cycleway at Boyle Garda Station and conclude at the 'green bridge'.
The cleaning, stripping back of vegetation and painting of derelict buildings and gates in a specialized bright color scheme, at the rear of Main Street and along the river lane from King House, will also compliment the existing stonework of the area.
Failte Ireland initially allocated €470,000 to Roscommon Co Co/Boyle Town Team for the project with additional funding coming from Roscommon County Council.
The proposed work is in addition to the planned redevelopment of the Royal Building and riverside promenade and the major upgrade to the Pleasure Grounds which will include an exciting new amphitheater in addition to the widening and resurfacing of existing footpaths, construction of paved areas with brick paving, provision of additional landscaping and upgrade of existing landscaped features, enhancement of existing foot bridges and railings, cleaning of existing canal feature and the provision of street furniture in the Grounds.
Work on all of the projects, which form part of the Boyle 2040 Plan, will commence once essential construction is allowed to proceed.