Events
Boyle Songwriters Circle to launch their debut album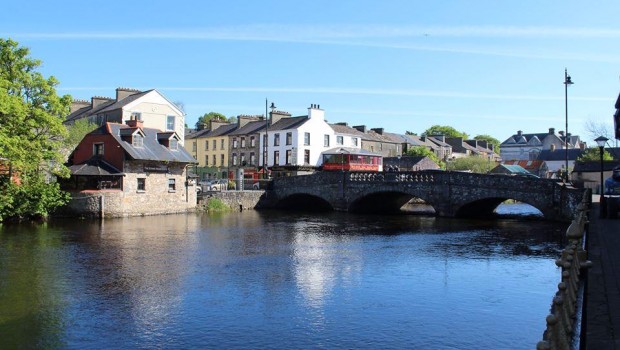 If you saw two ex-heavyweight champions, two well-known artists, and a renowned singer-songwriter going into the back room of a pub, what would you think was going on?  I'll give you a clue – they've all got guitars…
Boyle Songwriters Circle is a unique and fascinating musical collaboration – a group of very talented local songwriters – who have charmed and enthralled their followers over the last decade. Members include Helen Grehan (of the Grehan Sisters), Alan and Stephen Reynolds (both ex-Irish Heavyweight Boxing Champions) Patrick Hallinan (of John of the Apocalypse/Thinkerrs), nationally-renowned artists Fergus Lyons and Malachy Costello, along with many other people who have contributed songs throughout the years. 
Boyle Songwriters Circle was created in 2009 by Malachy, Helen, Klaus and Conor. Initially starting out small, the group grew over time, with people meeting once monthly in Dodd's Crescent Bar in Boyle. Since then, the group have hosted almost 100 sessions, with people travelling from all over the north west of Ireland and beyond to sit in and sing a tune. As founding member Conor Lawlor noted;
"We'd been writing songs in the shadows, and wanted somewhere to shine a light on our work, somewhere to share our songs and our love for the craft. So we got together at the back of Denis's pub, and put the word out, offering a warm welcome to anyone who wanted to join us. There's only one rule, we'd say – leave your ego at the door."
Boyle Songwriters Circle have participated in local events over the years, including Boyle Arts Festival, and Culture Night. Their unique Movie Nights at The Dock in Carrick on Shannon were sell-out events. In 2020 the Roscommon Arts Council commissioned a documentary on the group, which was filmed by Fionn Rogers and screened on Culture Night.
The Circle are finally releasing their first compilation of original songs entitled 'Head for the Heart'. The recording is a live acoustic collection of 12 tracks that capture the rich variety of songwriting within the group, from folk and country to blues and ballads. You can hear a boxer sing the blues, an artist croon a tune, songs of love and war, an ode to the imagination and much more. 
The CD will be launched at King House in Boyle on Culture Night, 17th September 2021, with a live gig featuring the group members. The album is now available to pre-order on Bandcamp (here). 
All proceeds will go to DEBRA Ireland – The Butterfly Skin Charity, a very worthy cause, helping families to cope with this very challenging and painful condition.