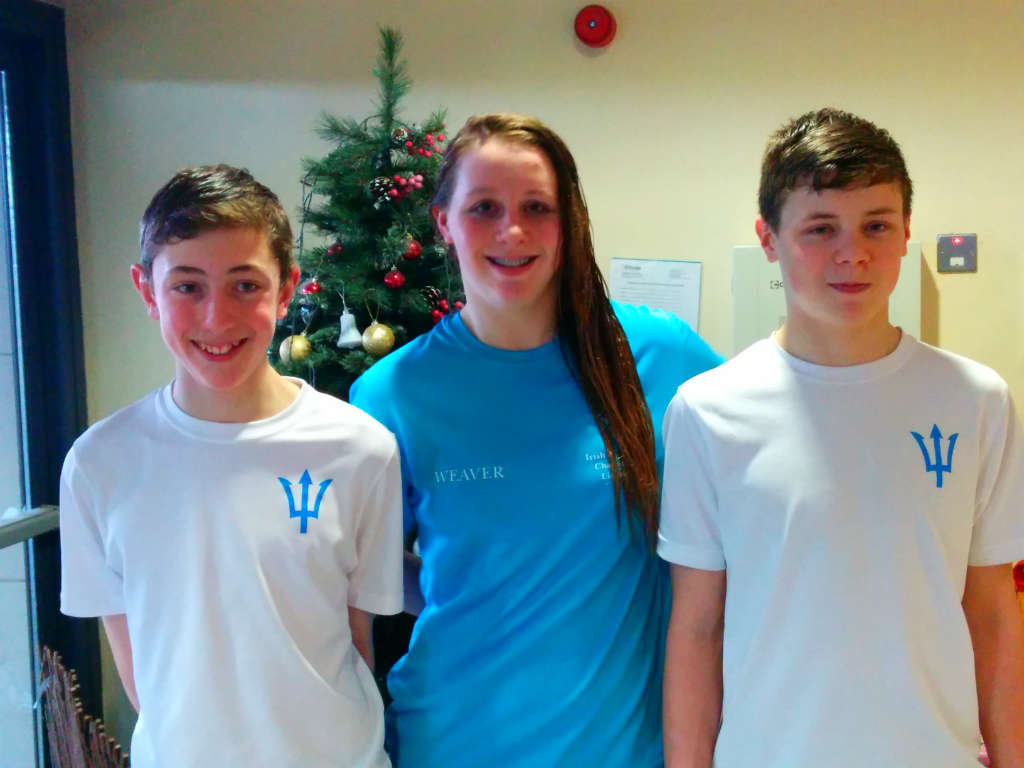 It's been one success after another this year for Trident Swim Club with members qualifying for regional championships, breaking long-held records and achieving selection for national teams.  The swim club is going from strength to strength and with its complement of fully-trained coaches and a strategic pathway for talent identification there seems to be no stopping its members from achieving their goals.
Boyle swimmer Diarmuid Sutton qualified for the Connacht Short Course Championships this year, held in the Regional Sports Centre in Athlone last weekend along with his fellow club members Luke and Gabriella Weaver.  All swimmers performed exceptionally well at this highly competitive event with both Diarmuid and Luke achieving personal bests in the 200M freestyle, and Gabriella taking gold medals in the 50M freestyle and the 200M freestyle and the silver medal in the 50M butterfly.
16 year old Gabriella Weaver, who was recently awarded a Sports Scholarship at the prestigious Mount Kelly College in Devon, UK, recently smashed a long-standing Connacht record whilst taking part in the UK Championships at Millfield School in Somerset.  The youngster, who is well-known in Boyle, completed the 50M freestyle race in a scorching 26.69 seconds, breaking the previous record which had stood for almost 17 years and was in fact set just two weeks after she was born in 1998.  Weaver also played a crucial role in helping her school team achieve silver at the Schools Swimming Championships at the Olympic Pool in London recently.
Many of Trident Swim Club's members are from the Boyle area, and all the members are given the opportunity to qualify for regional and national events and follow a structured training programme which is prepared in line with the Swim Ireland long-term athlete development plan (LTAD).  The club coaching panel are regularly involved with coaching at national squad level as well as following a programme of Continuous Professional Development to ensure any new developments within the sport are quickly adopted.
Diarmuid Sutton will also be taking part in the Connacht Schools Swimming Championships early in the New Year, representing his school Abbey Community College, along with club members Eoin Guckian and Luke Weaver representing their respective schools, and we wish them all the best of luck on the day.   
Pic shows l-r Diarmuid Sutton, Gabriella Weaver and Luke Weaver