News
Boyle Fast Food Takeaway wins Connacht award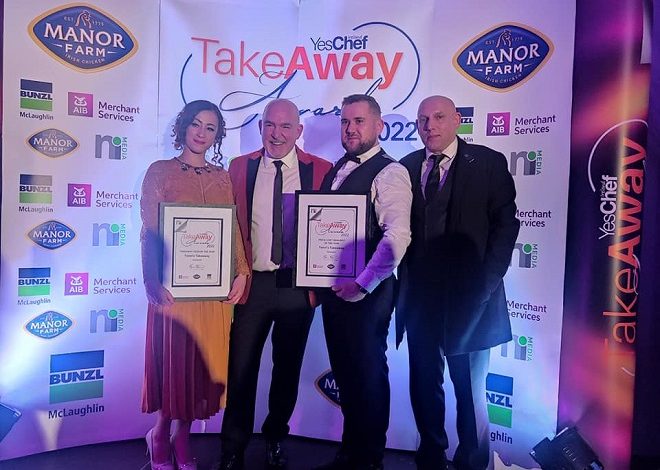 A Boyle takeaway food outlet has been voted the 'Fish and Chip Takeaway of the Year' for Connacht at the recent Yes Chef Takeaway Awards 2022.
Not only did Tonni's Takeaway on Elphin Street in Boyle win the fish and chip of the year award, they also won the Connacht 'Takeaway Team of the Year'.
The awards were presented at a ceremony in the Radisson Blue Hotel in Athlone on Monday February 21st
Following the great win, Tonni's added: We would like to thank all our customers for being with us for the seven years we are in business in Boyle, we wouldn't be here without you so we owe you a big THANK YOU!!!