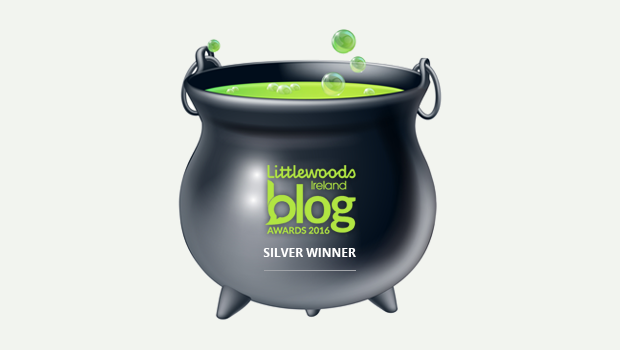 'Christmas in Boyle' commences tonight
Tonight is the first night of the two day Christmas Craft Fair in King House. Always noted as the start of Christmas in Boyle, there are over stands booked in for the event which is open to the public this evening Friday from 5pm – 9pm and again tomorrow (Saturday) from 10am to 5pm. (see news report on home page of this website). Boyle Musical Society's production of 'Guys and Dolls' which has been receiving great reviews since curtain up on Wednesday, also continues tonight and tomorrow night. Add in the Late Late Toy Show and the Courtyard Market and it will be a busy weekend all round.
Town centre can benefit from new grant scheme
Boyle town centre could certainly benefit under the 'vacant property refurbishment grant' scheme that was announced recently. The grant is for homeowners of vacant and derelict properties who want to refurbish them with the aim of converting them into their place of residence. Boyle has a number of derelict town centre residence that would be ideal for this scheme and apart from addressing dereliction, it would also bring families back into the centre of the town. Property owners can apply to Roscommon Co Council for the grant with €30,000 being the maximum offered for properties which have been vacant for over two years, and €50,000 for derelict properties which may be structurally unsound. The grants can also be combined with the SEAI Better Energy Home Scheme that covers works of up to €26,750. They are available to individuals and families who will use the property as their primary dwelling. You can find out more about the scheme here
Festival organisers answer query re admission age
Our recent news item here on Boyletoday.com concerning the two day Night and Day festival in Lough Key Forest Park generated a lot of interest, with some viewers questioning why the event is not open for 12- 20 year olds. This item was the subject of a number of comments on our social media channels. We decided to seek the views of the organisers of the festival on the subject, and they replied to our query as follows: "In relation to the age policy, we are not an outlier in this regard as several other major festivals have a similar policy. The core age demographic of those who attended our first festival was 30-50 (79%), so accordingly the event is planned for an older crowd. Other festivals are planned for a younger audience, but we feel the age restrictions are appropriate for the event we are running. The reason we permit under 12s to attend is that we have a full itinerary of activities suited to their age category".
A Keash man who never forgot where he came from
If you want to hear a good news story with a local interest, tune into last Saturday's 'The Business' on RTE Radio 1, where presenter Richard Curran had a chat with Keash native Bernard Dwyer. Bernard is the founder of PHD Access, a UK based company with a turnover in excess of £60m. In the interview, Bernard talks of being expelled from St. Mary's College in Boyle, walking from Keash to Boyle station to get the train to Dublin and then the ferry to the UK. He also speaks of his appreciation for the late Canon Dodd, his dislike of playing Gaelic football while in St. Mary's and heading to England with the late Willie Conlon. You can hear the interview here
Local cycling event is a recognised classic
Well done to local cycling club Curlieu Wheelers whose annual cycling sportive – the Lough Key Classic was named 'Best Leisure Event' at the Connacht Cycling Awards which were held last Saturday night in Westport, where club chairman Stephen Cronin was on hand the accept the award. The sportive attracts large number of cyclists every year to the town of Boyle and is regarded as one of the best value and most competitor friendly events in Ireland. The involvement of so many local people – both club members and non club members – who work tirelessly every year to make the event such a success is now recognised by this award. Well done to all.
'MAM' left attendees in awe
Those who attended last weekend's performance of 'MAM' in the Sports Complex were left in awe at the quality of the production and the transformation of the Complex into a professional venue that could host events like this. After we published photographs of the set up on Saturday afternoon, the reaction from our viewers was one of amazement at how well the Complex looked, with a large scale stage and tiered seating for over 300 people. It goes to show that we can cater for major events here in Boyle when we look outside the box.
There seemed to be a larger visiting audience at both nights performances than there were local people, with a good number travelling from Sligo who enjoyed pre and/or post performance refreshments in our local bars.
New home for NoWDOC
While not Boyle related, the relocation of the NoWDOC service in the new year to Carrick Primary Care Centre is relevant, as many from Boyle travel to use the service at weekends in it's current location in Cortober. On Tuesday, a  meeting of the Regional Health Forum heard that the relocation of NoWDOC to the new facility is dependent on works being completed and agreement being reached between all parties concerned, with the service hopefully in the new facility by the end of January 2023
And finally….!
The man placed an order for one hamburger, french fries and a drink.
He unwrapped the plain hamburger and carefully cut it in half, placing one half in front of his wife.
He then carefully counted out the french fries, dividing them into two piles and neatly placed one pile in front of his wife.
He took a sip of the drink, his wife took a sip and then set the cup down between them.
As he began to eat his few bites of hamburger, the people around them were looking over and whispering.
Obviously they were thinking, 'That poor old couple – all they can afford is one meal for the two of them.'
As the man began to eat his fries a young man came to the table and politely offered to buy another meal for the old couple.
The old man said, they were just fine – they were used to sharing everything.
People closer to the table noticed the little old lady hadn't eaten a bite. She sat there watching her husband eat and occasionally taking turns sipping the drink.
Again, the young man came over and begged them to let him buy another meal for them.
This time the old woman said 'No, thank you, we are used to sharing everything.'
Finally, as the old man finished and was wiping his face neatly with the napkin, the young man again came over to the little old lady who had yet to eat a single bite of food and asked 'What is it you are waiting for?'
"The Teeth" – she replied.