Vacancies
Boyletoday.com current job vacancy listing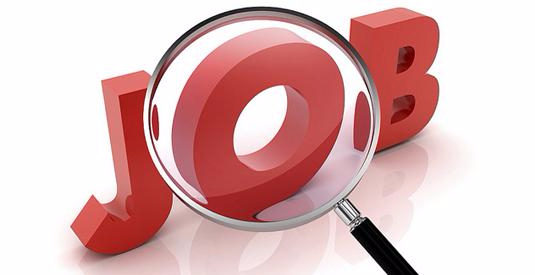 UPDATED
Feelystone has an opportunity for a Sales Person. Sales experience is an advantage but not essential. The successful person will have good customer understanding, a strong work ethic, be organised and focused, and be capable of meeting targets. They will also need to be flexible and have the ability to work in a busy environment.
To apply please email your details to [email protected]
Full-time and part-time positions now available across all departments at Cooneys Centra Boyle. For more info check out https://centra.ie/careers/ or drop us a line at [email protected]. We look forward to hearing from you.
Nail Technician Position Available. Erita Nail and Beauty Boutique in Boyle is currently looking to fill our last open position for a full time or part time nail tech. Training will be provided however a basic understanding of nail treatments is required. If you have experience in nails and are interested send us a DM or your CV to [email protected] to find out more.
Drumanilra/Honestly Farm Kitchens have a fantastic opportunity for a Restaurant Manager in our Strandhill Restaurant. Manage a great team in our restaurant, bar and farm shop. Multi-award-winning organic food from our farm, great local support and an opportunity to make your mark on Ireland's Organic Food Landscape. Experience necessary. Read more here and other open vacancies with the company here
Boyle based Macro Recruitment has a number of open vacancies in companies in Boyle here and nationwide here
Sligo Co Co invite applications from suitably qualified persons for the following positions: Temporary Beach Lifeguard, Festival Events Co Ordinator, Tourism Officer. Closing Date for applications via email to [email protected] is 4.30 pm on Wednesday 15th March 2023. Application form and full details available here
Four Vacancies for General Operatives exist on Cavetown CE Scheme. Duties will include the upkeep of all amenity areas, Grass Cutting, Strimming, Hedge Trimming, Litter and Weed Control, upkeep of flowerbeds and shrubs and Landscaping. General maintenance will include Repairs to Fencing and Stone Walls, Painting and Decorating. These are developmental opportunities, no experience necessary. Accredited training will be provided to support your career. Community Employment rates apply. Eligibility to participate on a CE Scheme is generally linked to those who are 21 years or over and applicants must also be in receipt of a qualifying Irish social welfare payment for 1 year or more. Should you wish to apply for any of these CE vacancies, you must call in to your local Intreo officer first to have your eligibility checked. If you are eligible then please send your CV with PPS Number by email to [email protected] or by post to Mr Oliver Donagher c/o Cavetown Residents Development Company CLG, Croghan, Boyle, Co Roscommon. Closing date for applications is 31/03/2023 – Please ring 087 775 0556 or 071 966 8117 if you require any further information.
Food and Beverage Attendant required by Kilronan Castle. We have morning and evening shifts available on a part-time or fulltime basis. Your availability will be discussed at interview stage. Apply here
Assistant Air Traffic Controller, Catering Assistants, Retail Assistants, Compliance Officer all required by Ireland West Airport, Knock. Full details and job descriptions available here. Send your CV to [email protected]
Corrib Oil has a number of open vacancies nationwide. See all here
80 remote jobs available that can be worked form anywhere in ireland. see all jobs here