Vacancies
Boyletoday.com job vacancies in this general area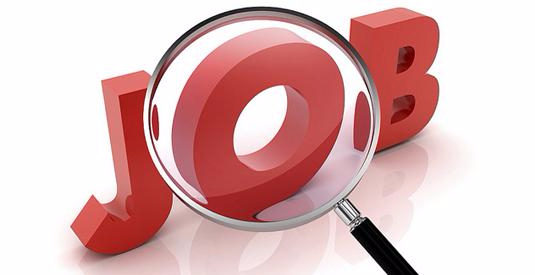 Experienced Sales Person required by Feelystone based primarily in Boyle, with some travel involved. The package is negotiable and experience in the Stone Industry is not essential. The successful person will have good customer understanding, a strong work ethic, be organised and focused, and be capable of meeting targets. They will also need to be flexible and have the ability to work in a busy environment. To apply please email your details to [email protected]
Manufacturing Quality Engineer based in Boyle, Co. Roscommon required for a client company by Boyle based Macro Recruitment. Our client designs, engineers and manufactures complex devices and components with applications in wound healing, surgical and minimally invasive, fluid management, pulmonology and interventional and structural heart. Their pioneering Advanced Polymers team was the first to manufacture and supply medical balloons to the medical device industry. This medical devices company works with doctors, start-ups and large medical companies around the world at any point in the product lifecycle, from concept to launch and beyond. On behalf of this client, we are currently looking for a Manufacturing Quality Engineer, who will be responsible for ensuring that their manufacturing processes, products and systems are in compliance with our requirements and who will identify and manage investigations into non-confirming events and complaints. To apply click here
Honestly Farm Kitchen has a number of open vacancies in Boyle, Carrick and Strandhill. You can view all here
Catering Assistants, Retail Staff and Bar Staff vacancies currently exist at Ireland West Airport. Successful candidates must be available to work both weekdays and weekends. To find out more about the role or to send your CV please apply online or email [email protected] for more information.
Ambitious, Reliable and Professional Candidates are required to join the Spa Team at Kilronan Castle. We currently have Full & Part Time Positions Available. Email your CV for the attention of Rachael to [email protected]
Full time OTC Retail Assistant required by Brogan's Chemco Pharmacy, Boyle. Email [email protected] if you would like to join our team.
Part time Beauty Therapist required by Patricia Regan Make-Up Artist Boyle, for flexible working hours. Minimum 2- 3 years previous experience. Must be able to work as part of a team in a busy salon environment. Good makeup skills is an advantage. Email [email protected] for info. All inquiries are confidential.
Early Years Educator (TERM TIME) required by Croghan Fairy Bush. Suitable candidates should have: Minimum Childcare FETAC Level 5 or equivalent, Good Communication skills, Knowledge of Child Care Regulations (the Child Care Act 1991 Pre-School Services Regulations 2016). Additional Information: €12 per hour salary, Full-time and Part-time positions available. Opportunities for continuous professional development. Contact us to discuss flexibility options to suit individual's lifestyles. Applications with CV may be addressed to the Manager, Croghan Fairy Bush Clg, Carrowmore, Croghan, Boyle, Co Roscommon or by email to [email protected] For further information please contact the Manager on 071 9668400. Closing Date for Applications is 29th July 2022
*All applicants must supply suitable character references and be prepared to complete a Garda vetting application form.
440 remote jobs that can be worked from anywhere now available to view here
Job advertising is free on Boyletoday.com. Just send your information to [email protected]