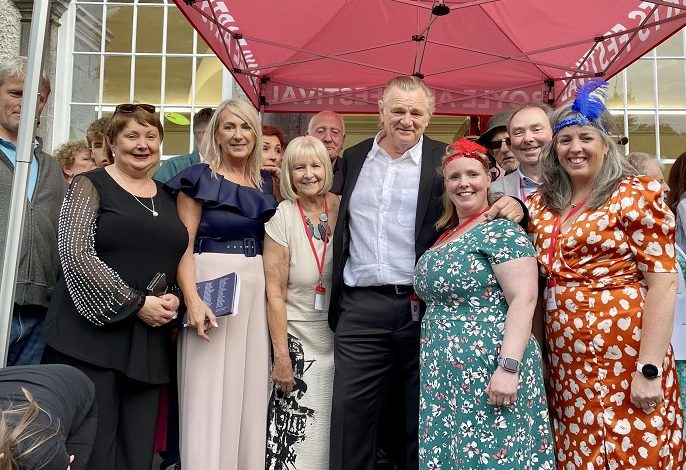 World famous actor Brendan Gleeson opened the annual Boyle Arts Festival in the magnificent grounds of King House on Thursday evening.
Prior to the opening, a large number of people lined the streets for the festival parade that made it's way from the Crescent to King House.
On a mild summer evening, before one of the largest audiences in many years, Patricia Golden on behalf of the organising committee thanked everyone for making the effort to come out on the night. She also thanked all the artists, sponsors and the people of Boyle who took the time to have the town looking so well for the festival.
Brendan Gleeson, who is no stranger to the town, told those gathered that he was nearly 50 years coming to Boyle and said he loved the town and everything about it, before entertaining those present with some funny stories about the late Fergus Ahern who was regarded as the main driving force behind a large number of festivals.
With the formalities concluded for the evening, the large crowds headed back into the town to see the window displays and enjoy the first act of the festival – Adam Daly live in Patrick's Well.
For details of all events and more information visit Boylearts.com