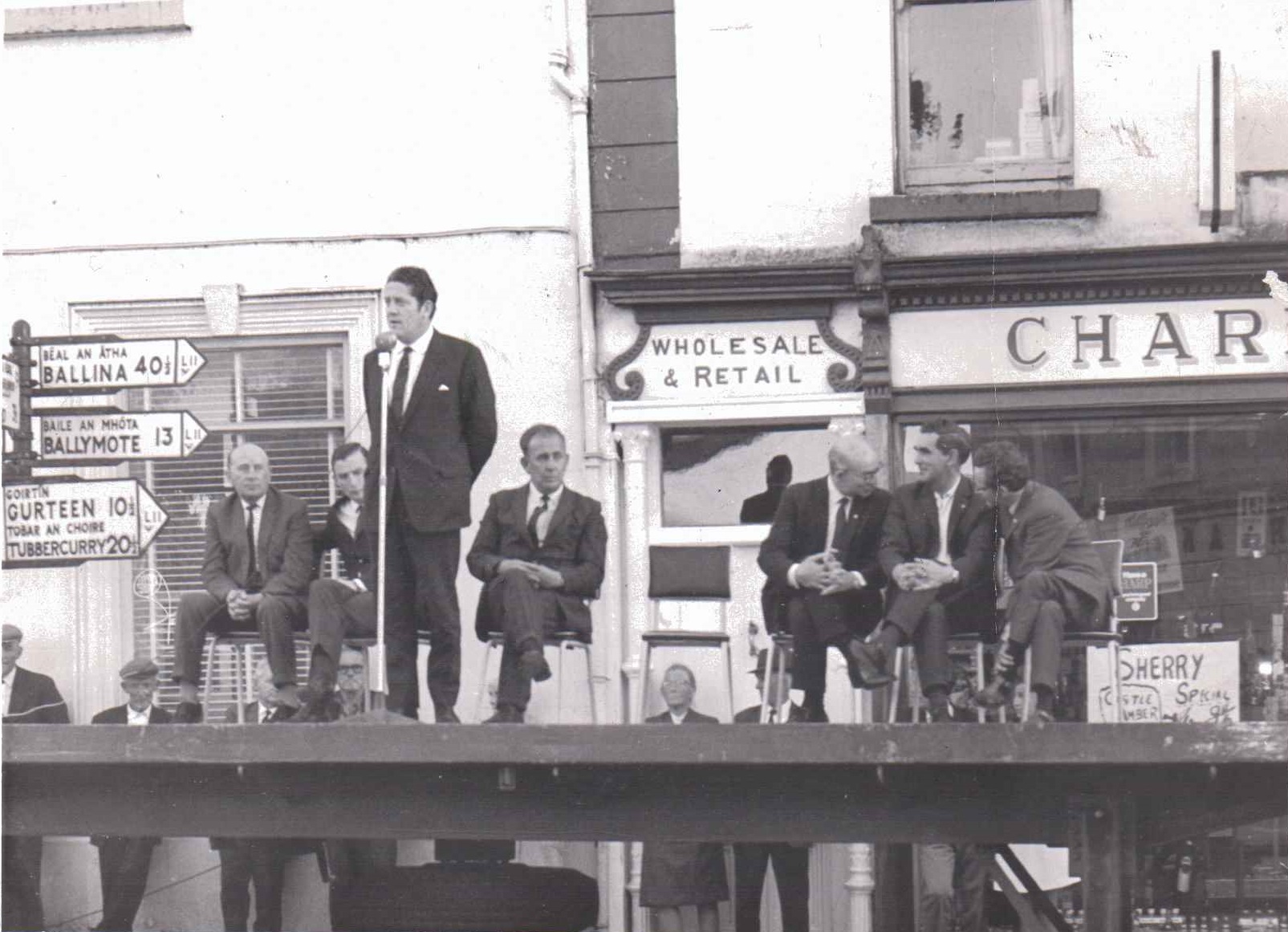 This weeks "Scroll Back Saturday" photograph was taken in the 1960's outside Mullaney's shop on Bridge Street when the late Brian Linehan, who was then a T.D. for Roscommon, addressed a Fianna Fail rally in the town.
Included in this photograph are Charlie Feely, Hugh Gibbons from Keadue and Michael O'Callaghan – all now deceased.
Also included second from left is Harry Wynne -the only surviving person from this old photograph.