News
Busiest year ever at Knock Airport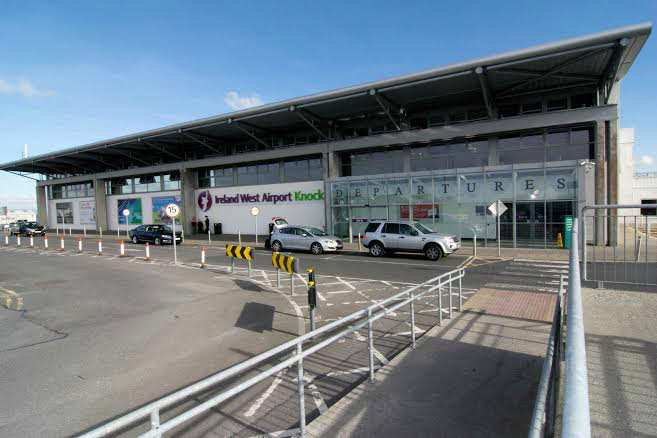 2014 has proven to be a record breaking year at Ireland West Airport Knock with passenger numbers exceeding 700,000 for the first time in the airports 29 year history. In 2014, the annual number of passengers using the airport increased by over 38,000 to 703,324 – an increase of 5.7% on 2013 numbers. The Airport now serves over 20 International destinations and is served by three of Europes major International airlines, Aer Lingus, Flybe and Ryanair.
 August 2014 also saw the airport experience its busiest ever month with a total of 102,774 passengers passing through the terminal – the first time in the 28 year history that over 100,000 passengers have used the airport in a calendar month.
 2014 saw a major increase in traffic to/from the UK, which represents the airports biggest market, with traffic up 9.4% on 2013 numbers. Particularly strong performers were Ryanairs London services to Stansted and Luton, which carried an extra 44,000 passengers (20% increase), whilst Aer Lingus's London Gatwick service grew by 6%. Flybe services to Manchester and Birmingham, also performed strongly with passenger numbers up 9% across both routes.
 The strong increases on UK services highlights the importance of the Airport from a regional perspective in providing essential connectivity for leisure, tourist and in particular in providing increased frequencies to the London market for those commuting to and from London for work purposes.
 In addition a number of important safety and security upgrades were carried out at the airport in 2014 including the installation of an airport wide CCTV system, costing €200,000, across the entire airport facility providing enhanced security and safety measures for passengers and staff at the airport, whilst a €1.7m upgrade of the Runway End Safety Area and aircraft turning circle was completed in 2014 to meet existing regulatory requirements.
 Commenting on the 2014 performance, Joe Gilmore, Managing Director at Ireland West Airport Knock said: "We are delighted to have had a record year in 2014 with record numbers on almost all of our services, highlighting the airports importance as the main international gateway for the West & North West of Ireland and indeed the Wild Atlantic Way. I would like to express our thanks to all our customers, stakeholders, tourism groups, local authorities and Govt representatives for their continued support in helping us to grow and develop essential international connectivity, that will lead to more jobs and prosperity for the people of the West and North West of Ireland. I would also like to say a special word of thanks to the staff at the airport for their hard work and continued focus on ensuring the customer and passenger experience through the airport is both a safe and welcoming one'
 It was recently announced that 7 local authorities have approved in principle to take an investment in the airport. These include both Galway city and county councils together with Sligo, Leitrim, Donegal and Roscommon and Mayo.