News
Boyle Enterprise Centre celebrates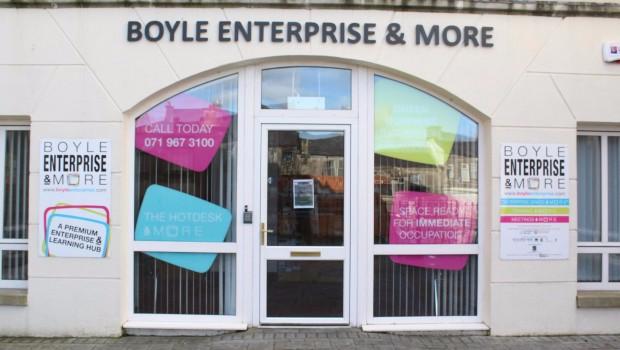 Boyle Enterprise Centre will celebrate it's 5th birthday this Thursday April 20th.
Thank you to all who have supported the Centre over the last five years.
To mark the occasion a short event will take place in the Centre at 1pm
All are welcome.
Light refreshments served.
The Centre was opened in 2012 by Boyle Chamber of Commerce with the support of Enterprise Ireland, Roscommon Local Enterprise Office & Roscommon Leader Partnership.
The centre provides office space, meeting rooms and training facilities for businesses & community organisations.
Ten businesses/organisations, including start-ups, operate in the centre.
For more information visit www.boyleenterprise.com email [email protected] or call 071 9673100