News
Ardcarne Garden Centre calendar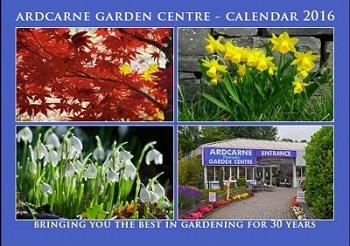 Ardcarne Garden Centre in Boyle has just published a 2016 Calendar to mark their 30th Anniversary next year.
The Calendar is full of inspirational photos and topical tips and would make a lovely gift for family and friends at home or abroad.
It is available at the Garden Centre in Ardcarne.