News
Call to 'respect the new cycle path'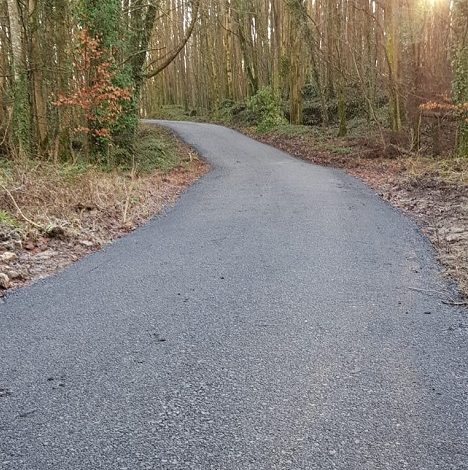 A Boyletoday.com viewer has expressed their concern at the effect horses are already having on the Lough Key to Boyle cyclepath, which has not yet been officially opened. In a letter to the website, the viewer, whose name and address is with the Editor, says:
Dear Editor,
Through your website, I just want to pass on my praise to the Boyle Town Team, Roscommon County Council and all those involved in working so hard to make the new Lough Key to Boyle Cycle Path become a 'reality'.
I have cycled various sections of it over the past few weeks and thoroughly enjoyed the experience – as I'm  sure others will. I really believe it will be a top class amenity, that will add greatly to the many attractions that we are so lucky to have in the Boyle & Lough Key area.
The newly surfaced Lough Key to second gate section that goes through the woodland is an absolute joy to cycle. Privately, I am hoping that those involved in horse riding that takes place in the area, ( whom I have previously seen using the old forestry road ) will do the sensible thing and respect the new cycle path surface and those who intend to use it. Horse hooves pounding and creating divots on this current smooth gravel surface would totally destroy it in a very short space of time  – and this would be an absolute shame.
Keep up the good work,
Regards,
(Name and address with Editor)