Soccer
Celtic are crowned League Champions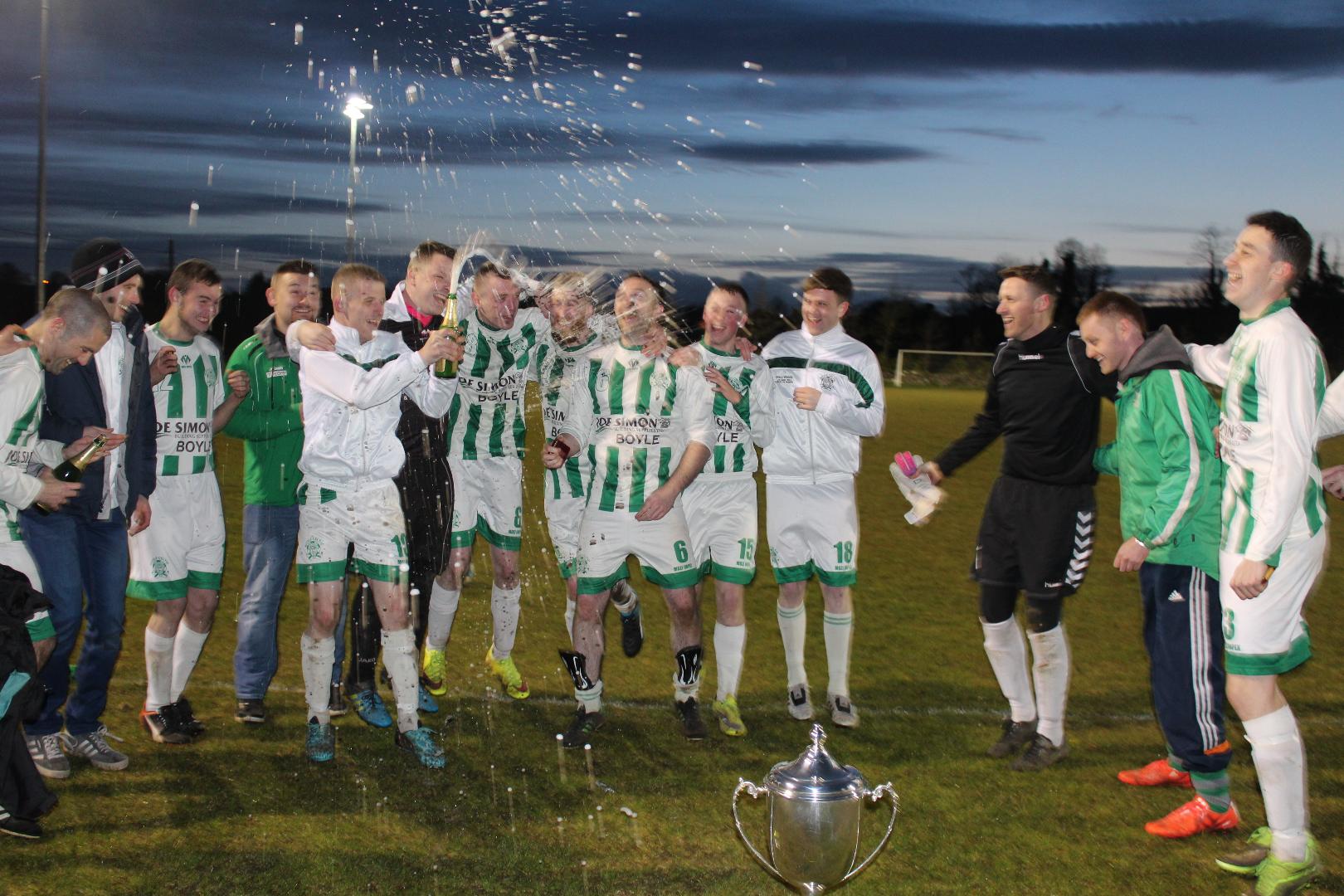 Boyle Celtic were crowned Sligo Leitrim Super League Champions Friday night in a 3-0 victory over a gallant Calry Bohs at Celtic Park.
Goals came from Aaron Calpin and two from Lee McKillen.
The victory marks the third time that Celtic have taken the top honours.
Celtic, under manager Darren Hurd and assistant manager James Sweeney  have gone the entire season unbeaten with a draw and an amazing 21 wins.
John Connolly accepted the cup and thanked his team, management and all associated with the club.
One could sense a night of celebration lies ahead for the victorious lads that may not finish at 12.30!